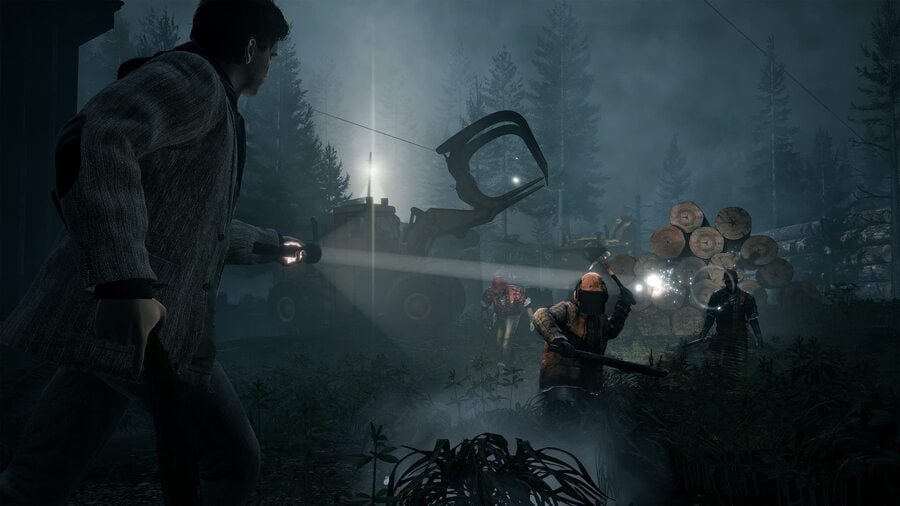 Alan Wake Remastered was announced this week and is right around the corner. We won't have to wait too long, but it sounds as though it's intended to remind people of the franchise before an alleged sequel.
We already heard rumours of a sequel in the works, but according to recent comments from Jeff Grubb on a Giant Bomb stream (thanks to VGC for the transcribe), Remedy is hoping to gain people's interest in the series again through the remaster.
Grubb reiterated the comments he previously made about how Remedy is working with Epic Games to produce Alan Wake 2, claiming the developer is "super, super busy".
"They're planning an Alan Wake sequel. This is something I've talked about before… they are working with Epic Games on producing an Alan Wake 2, or at least it's in the planning stages. So does that turn into anything concrete and real? I'm hopeful. I think so. I don't imagine it will get derailed.
"Remedy is really busy. They're super, super busy, so we'll have to wait and see if that turns into anything soon or not. But yeah, Alan Wake Remastered is them taking back Alan Wake and saying, 'hey, this is one of our key franchises, we want people to remember it'"!
We got our first proper look at Alan Wake Remastered during the PlayStation Showcase last night, along with a gallery of stunning 4K screenshots. As for the game itself, it's launching on October 5 for Xbox One, Xbox Series X and Xbox Series S.
Are you hoping an Alan Wake 2 comes to life? Let us know in the comments below.
[source videogameschronicle.com]