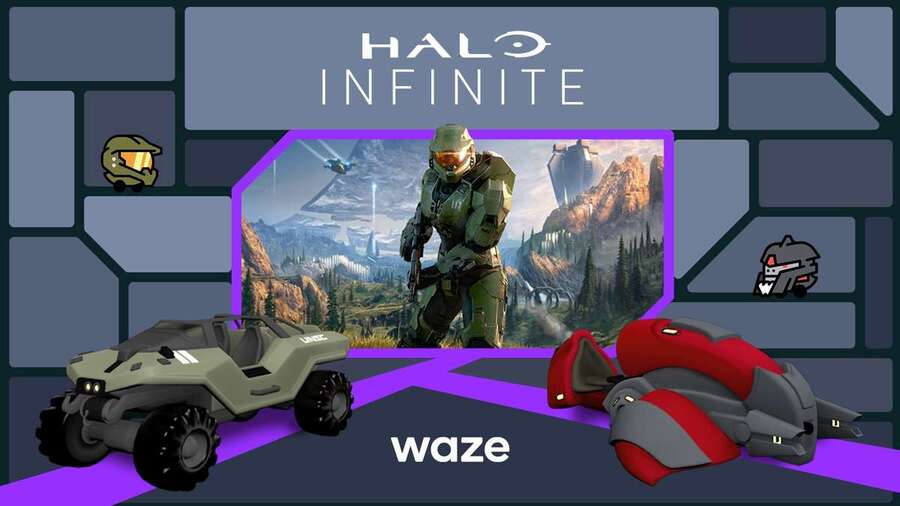 Ever wanted to be directed where to go by the voice of Master Chief? Of course you have, and the latest update for the GPS app Waze lets you do just that.
For those who don't know (we didn't), Waze is an all-in-one GPS app which allows you to set routes, provide real time updates on traffic, listen to music, and show you other things such as where the cheapest place to buy fuel is. With the latest update, it's been given a bit of a videogame makeover for the first time ever, as a ton of Halo Infinite content has been added.
The most exciting, in our opinion, is having Master Chief operate as your GPS guide, giving you directions as you make it from point A to B. We tested it out ourselves and can honestly say we're excited for our next journey in the car.
Of course, this isn't the only option available with the update. You can choose your appearance on the map to be Master Chief or The Banished war chief Escharum. Not only that, but you can choose your car to be a Warthog or a Ghost. If you don't fancy Master Chief being your advisor, you can also also choose Escharum to voice where you go too, but be warned, it is intimidating.
It's easily viewable once you load up the app. Simply click 'My Waze' and the option to enable an array of Halo Infinite features is there ready and waiting. Just don't drive around like an actual Warthog - that would be dangerous.
Will you be checking out the new Halo Infinite update for Waze? Let us know in the comments below.
[source news.xbox.com]