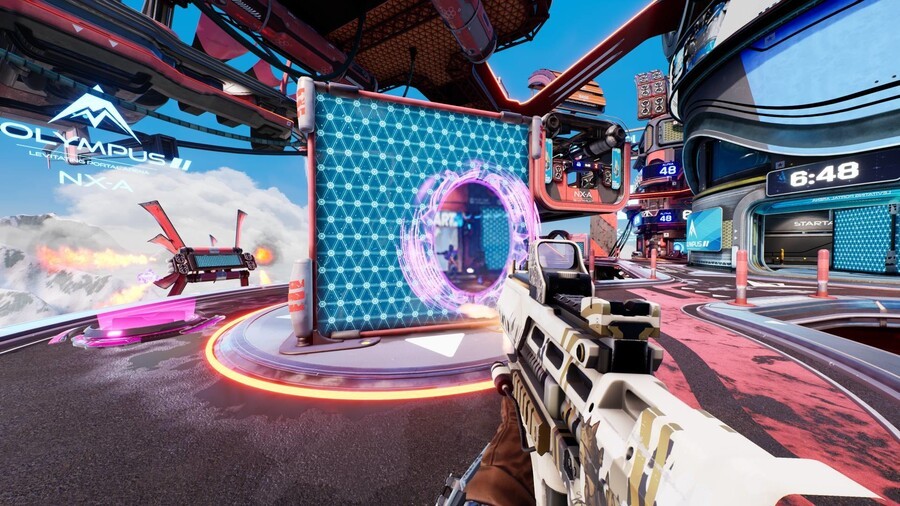 Welcome to the weekend! We've got lots to check out on Xbox Game Pass over the next two days, including the likes of Twelve Minutes. Recompile and the Quake remaster. Three more Free Play Days titles are on offer as well, highlighted by Hood: Outlaws and Legends, and there are a bunch of massive sales on the Xbox store until Tuesday.
Here's what we're jumping into over the next couple of days:
Fraser Gilbert, News Editor
There are a few things I'm planning to try this weekend. The first is an unlikely one... Daytona USA. I picked it up in the Start Your Engines sale on Xbox this week, and despite never playing much of it in the arcades back in the day, I still get that nostalgia factor, and the Xbox 360 port seems pretty good so far.
In terms of Game Pass, I'll definitely be playing more of the Quake remaster, and while I would say I'd be playing Twelve Minutes, I finished it for our Pure Xbox review ahead of launch. My partner and I have just recently started The Dark Pictures Anthology: Man of Medan as well, so hopefully we'll get some time with that.
I think for the most part though, I'll be hooked to the current free-to-play sensation, Splitgate. Seriously, if you're a fan of Halo and Portal and you haven't tried it yet, you owe it to yourself to give it a download. The gameplay feels really on point, and while there are still a few teething issues right now, it excels where it matters.
Have a good weekend, folks!
Daniel Hollis, News Reporter
I'm absolutely swamped in Xbox Game Pass titles right now, but Dodgeball Academia is getting priority. I started it earlier this week and I've been absolutely loving it, especially the art style which makes it feel like a Saturday morning cartoon that's come to life.
But what else? Well, me and my partner are going to play Twelve Minutes together and see if we can break the loop. There are also some other Game Pass titles I'm keen to try such as Recompile and the very recently announced Quake, which I've never played!
Finally, Splitgate has taken over my gaming life in a big way, and I'm pretty good at it if I do say so myself. I'm actually shocked at how great it feels to play and it's got that 'one more game' magic that very few multiplayer titles manage to nail.
Have a great weekend, everyone!
PJ O'Reilly, Freelance Contributor
Hello. This weekend I'm gonna be spending the vast majority of my Xbox gaming time reviewing various bits and pieces but, if I get a chance, I'll also be getting stuck into Recompile and The Forgotten City.
I've been looking forward to Recompile hitting Game Pass for some time now, it looks quite unlike any Metroidvania I've ever seen, and The Forgotten City already has its mysterious hooks well and truly sunk into me after just an hour-or-so of play earlier this week.
Have a good weekend, whatever you're doing or playing, and stay safe out there!
What Xbox games are you playing this weekend? Let us know down in the comments below.