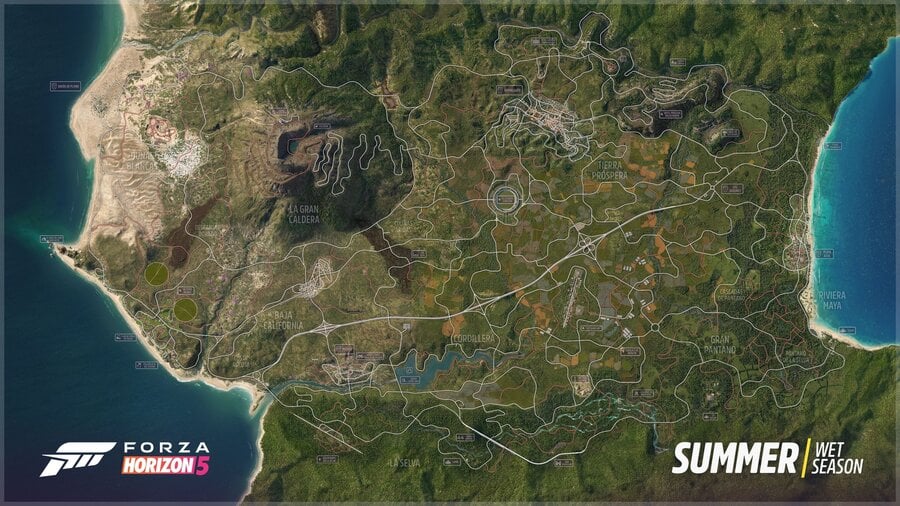 Forza Horizon 5 is now just a few months away, and while we've seen plenty of screenshots and videos of it over the past few weeks, we haven't viewed its map in full... until now. The image above is a look at the map in summer.
It's already been confirmed that the map is about one-and-a-half times the size of Forza Horizon 4's, and the 11 biomes "represent the most diverse map a Forza Horizon game has ever delivered". We can see a lot of potential for some visually stunning races around the giant volcano and the city of Guanajuato, and we're really looking forward to tearing it up on that long stretch of highway as well. Coast to coast, anyone?
This image hasn't just come out of the blue, as the Forza Horizon team actually hosted a special "Let's ¡Go!" episode highlighting the map in more detail earlier today. If you want to get a closer look at each bit of the map in more depth, along with some new gameplay footage, you can check out the timestamped YouTube video below.
What are your thoughts on the Forza Horizon 5 map so far? Let us know down in the comments below.