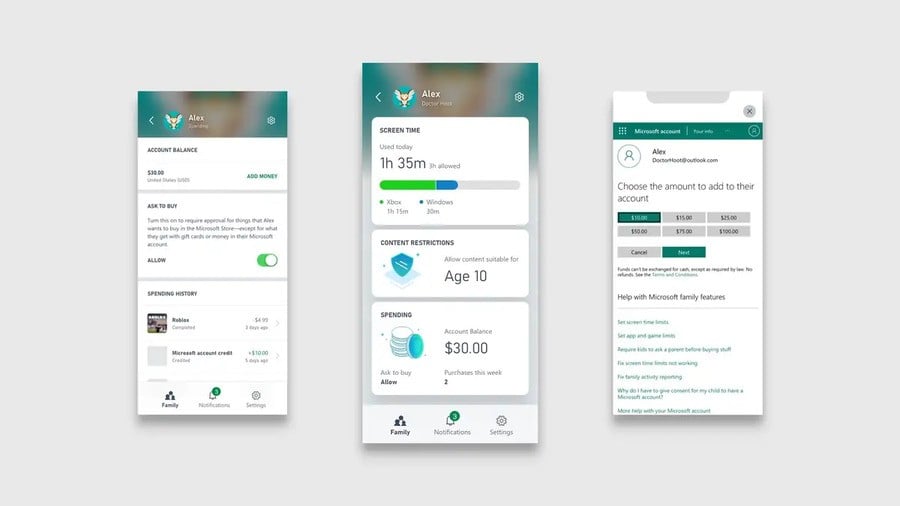 Microsoft has today updated the Xbox Family Settings app for iOS and Android, with the focus this time centring around new features to help manage and track your children's spending habits on Xbox consoles.
The first of these features is the ability to set spending limits, as you can now add money to their account directly from the app, ensuring that they don't go over a preset limit (but they can still use the money on anything they want).
Secondly, the Ask to Buy feature means that, if you want to turn it on, you'll be prompted with a notification via the app every time your child wants to buy something on Xbox. It's then up to you if you want to accept the purchase.
And finally, you can also view their balance and their spending history at any time you want.
"We know it's important to parents to track and manage their children's spending when they game to avoid any unexpected surprises or bills. With these new features, parents are empowered to customize their family's access to spending money in games or in the Microsoft Store to fit what's right for them."
The Xbox Family Settings app can be downloaded via the Apple Store or the Google Play Store.
Do you use the Xbox Family Settings app with your children? Let us know down in the comments below.
[source news.xbox.com]