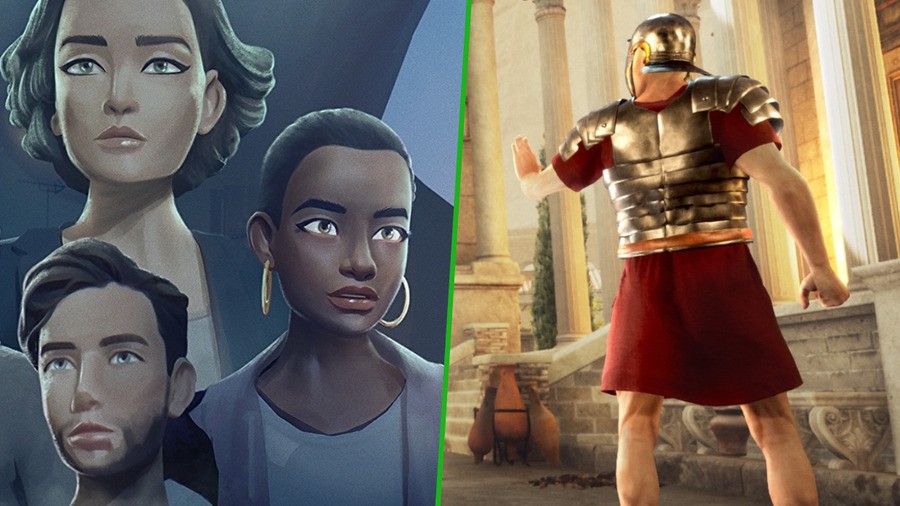 Update: The tweet from Xbox has now been deleted, so either it was a mistake, or the two games were revealed as coming to Xbox Game Pass a little too early. In any case, we'll find out over the next week-or-so!
---
Original story: July is looking to be a huge month for Xbox Game Pass, with games such as Cris Tales, The Ascent, and Microsoft Flight Simulator coming to Xbox One and/or Xbox Series X|S. And it looks like more launch titles may be on the horizon, as a recent tweet from Xbox has listed two previously unannounced titles coming to the service.
Amongst the selection of previously confirmed additions, the tweet also lists Last Stop and The Forgotten City - neither of which have been confirmed as Game Pass titles. Originally the tweet was published and deleted, suggesting it may have been a mistake, but it has since remerged with the same games listed.
Last Stop is a single-player third-person adventure set in present day London, where you play as three separate characters whose worlds collide in the midst of a supernatural crisis, while The Forgotten City is a reimagining of an award-winning Skyrim mod, taking the form of a mystery adventure game of exploration and deduction.
With both of these games arriving in the second half of the month, we imagine we'll hear about them when July's second batch of titles is announced - if true, of course. It could be a simple error, but given that the tweet has been published twice with the same information, we're inclined to believe that these games are on the way to Game Pass.
Will you be checking out either of these games if they arrive? Let us know in the comments below.
[source https]