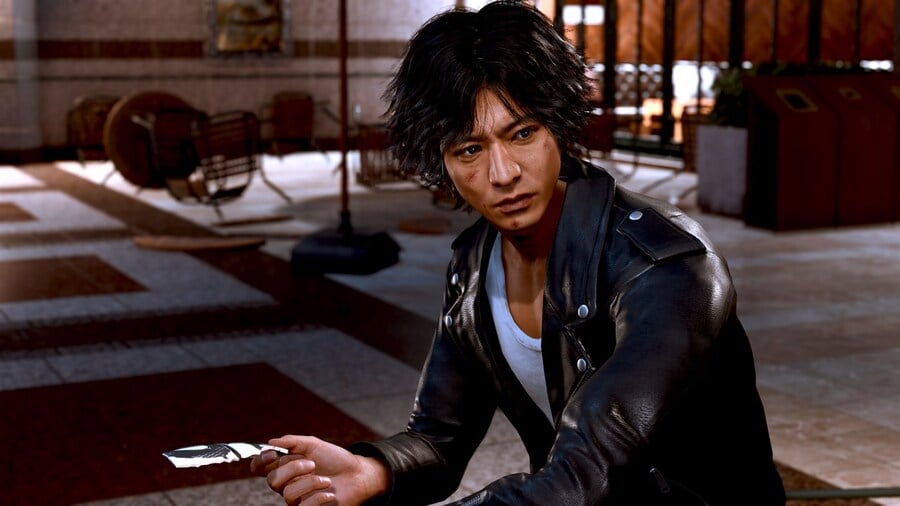 Lost Judgment is the second entry in the Yakuza spin-off series, but it could be ending as soon as it started. A new report has surfaced which claims the upcoming entry may very well be the last.
According to a report from the Japanese site Nikkan Taishu (and transcribed by VGC), the site has allegedly heard about on-going disputes between SEGA and actor Takuya Kimura's (who plays the game's protagonist, Takayuki Yagami) talent agency, Johnny & Associates. The clash is claimed to be over the agency blocking PC versions of the game, as they don't want Kimura to be in PC titles.
It's said that the agency "has strict control over the [likeness] rights of its talent, and the use of their image online is still limited to a few". Although, it's not clear why the company wants to block the titles from PC. Due to this dispute, future instalments of the game are said to may never come to light.
The reason behind this, according to the report, is if they can't "distribute the game on Steam, it would be very difficult from a business standpoint, and the series will end with the second game, Lost Judgment."
Of course, there's no official word on whether this will be happening, and the issues between the companies could be resolved - if true. It would be a shame to see the end of the series so early into its lifespan. It was previously said the Yakuza series would continue the turn-based combat while Judgment would maintain the classic fighting found in older Yakuza titles, meaning there could be ripple effects for future games in the franchise if the dispute ends badly.
Would you be sad to see the series end with Lost Judgment? Let us know in the comments below.
[source videogameschronicle.com, via taishu.jp]