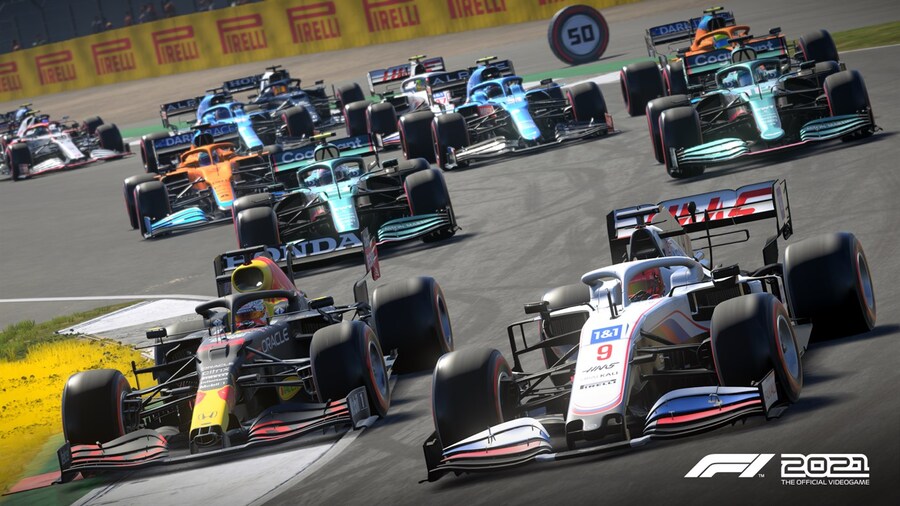 This week marks the official release of F1 2021 for Xbox One, Xbox Series X and Xbox Series S, which includes a brand-new story experience called 'Braking Point', two-player Career mode and various other features.
As of today, the first reviews have gone live, giving us a chance to see how the critics have found it so far.
Here's a quick overview of what everyone's saying:
"F1 2021 is an upgrade from F1 2020, of that there is no doubt. With a lot of new content and minor improvements in gameplay and presentation, it is well worth the upgrade from last year's version of the game."
"Another superlative simulation of the Formula One world, now with an enjoyable story mode too."
"With a bunch of smart additions, F1 2021 is a cracking simulator for both die-hard fans and newcomers. The Braking Point story mode doesn't have a particularly compelling narrative, but it's a brilliant gateway into the motorsport and a primer for the wider game."
IGN (8/10)
"F1 2021 is the best-looking and most customisable instalment of the long-running Codemasters series to date, and the ability to tinker under the hood of the core career experience and play co-op with a friend is very welcome. With the addition of Braking Point it's also arguably the boldest F1 game so far."
"It's a pleasure to have a racing game so fully featured arrive on the new crop of hardware. There are faults that'll be familiar to long-time fans, and indeed the question whether series stalwarts will find enough new here to warrant the outlay. This is a modest update, then, but a mostly successful one."
The reviews are still mostly being counted for now, so the Xbox Series X version doesn't have an accurate score on Metacritic at the time of writing, but it looks like it'll settle somewhere around the 80-90 mark.
An impressive outing for Codies as always!
Are you picking up F1 2021 this week? Let us know down in the comments below.