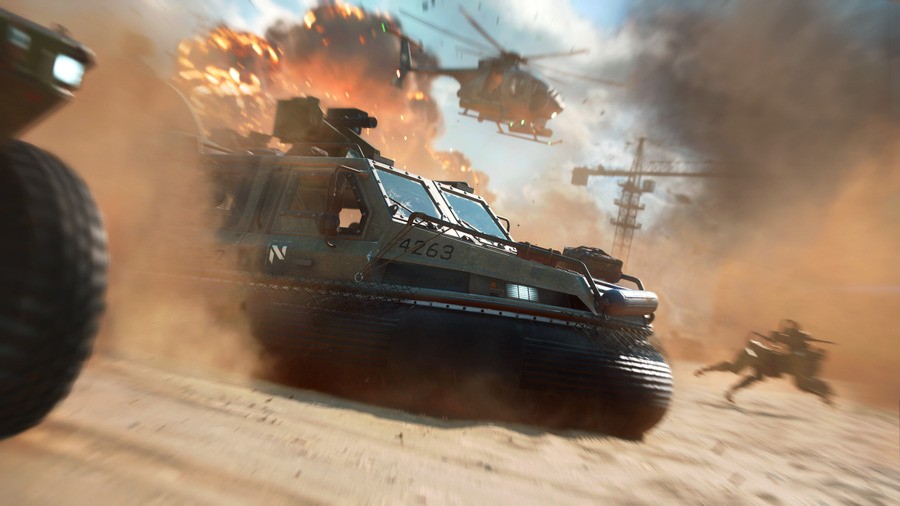 With the Xbox One version of Battlefield 2042 hosting a different multiplayer experience to its Xbox Series X and Series S counterparts, fans have been concerned of a potentially dwindling playerbase. But don't worry, EA has now confirmed the game will feature cross-play and cross-progression support.
In a recent Battlefield 2042 FAQ, the game's upcoming technical beta (date TBC) was discussed, which will be testing cross-play functionality. Ahead of the test, the blog highlighted which platforms will be compatible with which.
Here are the full cross-play specifications below:
"We are still building cross-play functionality, and the first opportunity for us to test it with a wider, invite-only group will be within the Technical Playtest. Right now, we'd like to give you an understanding of what we're looking to achieve as final functionality beyond the Technical Playtest, so here is an overview of what you can expect that to look like:
- PC, Xbox Series X/S, PlayStation 5® consoles (PC and console can opt-out from playing together).
- Xbox One and PlayStation 4® consoles."
It's not been confirmed whether cross-play will be available at launch, as the team is still in the process of building it, but we're assuming it'll be ready to go on day one. Cross-progression and cross-commerce are also in the works, meaning players will be able to transfer their unlocked progress and purchases across different platforms.
Alongside cross-play we're also building cross-progression and cross-commerce for Battlefield 2042, which will be shared across all platforms and travel with you wherever you go. For example, your unlocked progress and purchases in your PlayStation copy of the game will carry over onto the Xbox or PC version, and vice versa.
Obviously the upcoming beta (which we still don't have a confirmed date for) will be a good indication for how well cross-play works, hopefully then going on to be included at launch. Either way, it's good to see effort is being made to bolster the playerbase, and to ensure progression carries across no matter which platform you're on. Great stuff!
Happy to see cross-play and cross-progression coming to Battlefield 2042? Drop us a comment and let us know.
[source answers.ea.com]