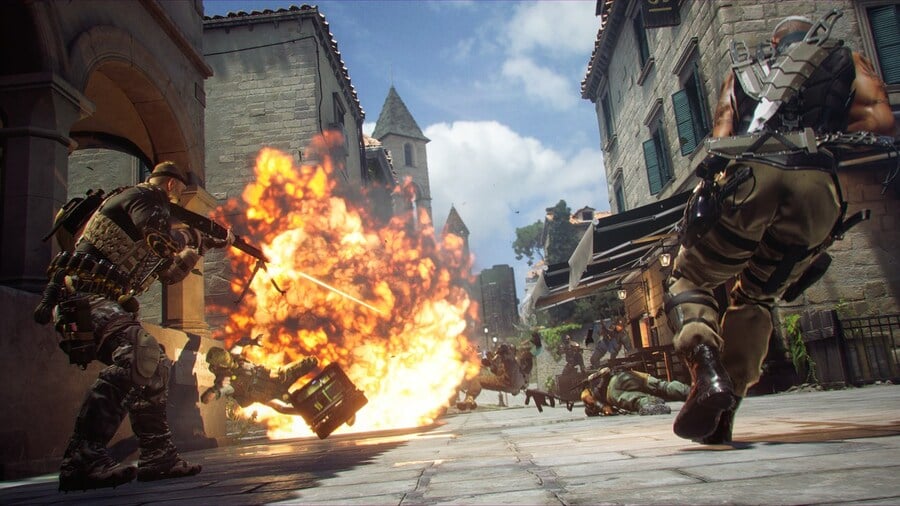 With so many games in development, you may have forgotten CrossfireX, a collaborative venture from both Remedy Entertainment and Smilegate Entertainment. Well, the game is still alive and kicking with a huge recent development update on its progress, also reiterating that the Xbox console exclusive will be arriving later this year.
CrossfireX will be the third instalment in the cult-classic FPS Crossfire series, and this iteration brings both a single-player campaign along with free-to-play multiplayer. Having been radio silent for quite a while, the teams have released a new development update, which highlights graphical improvements and introduces some of the new multiplayer maps.
The side-by-side images represent a huge increase in graphical fidelity, as lighting, textures and more have been bolstered. The blog showcases quite a few, but here are a few that we've cherry-picked below:
Not only that, but three new maps have received a video tour, highlighting the terrain players will be tackling online. Babylon is built for the game's massive 30-player mode, Invasion is centred around close-quarters combat, and finally Babylon Lab is a specific map for the game's Infection mode.
Feast your eyes on these maps in action (just ignore the cheesy early 2000s music):
Babylon
Invasion
Babylon Lab
Finally, the teams have outlined a new feature known as the Tactical Growth system, which allows players to pick certain upgrades during specific CrossfireX modes.
In certain CFX modes, players will be able to choose player upgrades that last throughout that round only. Upgrades can focus on offense such as increased damage, defense such as equipping a tactical shield and recovery such as health regeneration. This allows players to react to the current round situation and adapt where necessary.
As you can see, it's a huge update which says more with its images and videos rather than words. The blog also doubled down on Crossfire X's 2021 release date, claiming it will be arriving "in the near future". So, keep your eyes peeled for this one!
What do you think about CrossfireX? Let us know in the comments below.
[source crossfirex.com]