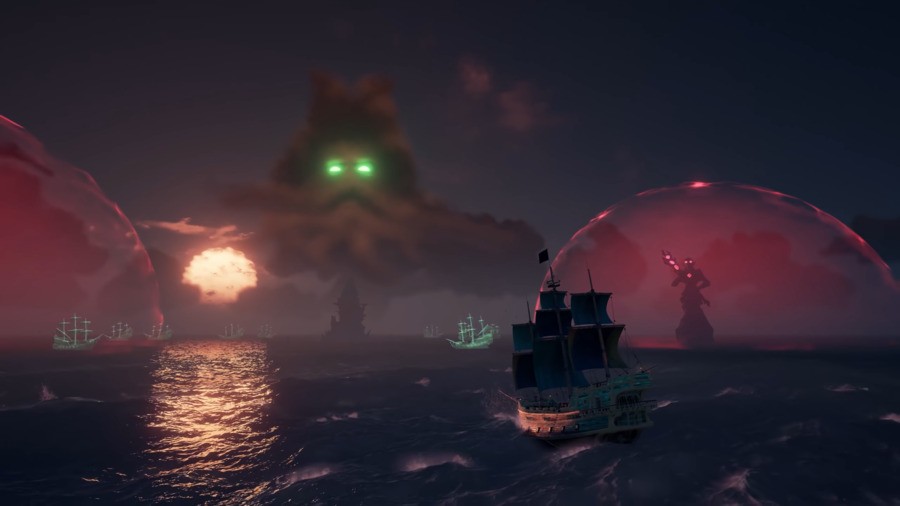 Rare's Sea of Thieves received a sizable hotfix yesterday - allowing players around the globe to continue their adventure with Captain Jack Sparrow in the Pirates of the Caribbean Tall Tales expansion.
Some players who progressed well beyond The Sunken Pearl Tall Tale before the hotfix though encountered another pesky bug. The achievement 'A Pirate's Life for Me' wasn't unlocking for everyone. This particular achievement unlocks when you complete all Commendations for 'Sea of Thieves: A Pirate's Life' Tall Tales.
Rare has issued a small update via its info & support Twitter page - explaining how it's currently investigating a resolution for the problem. Unfortunately, the only way to make this achievement register (if you didn't get it the first time) is to replay the entire fifth and final chapter, Lords of the Sea.
"The 'A Pirate's Life For Me' achievement can now be earned as intended, but if you met the criteria before today's hotfix, we're investigating a resolution for this and will keep you informed. Replaying 'Lords of the Sea' should trigger the achievement for most players affected."
Have you experienced this problem yourself? How are you finding the rest of the Pirate's Life expansion now that a lot of bugs have been resolved? If you would like to find out more about the latest hotfix, once again, be sure to check out the full patch notes.
[source twitter.com]