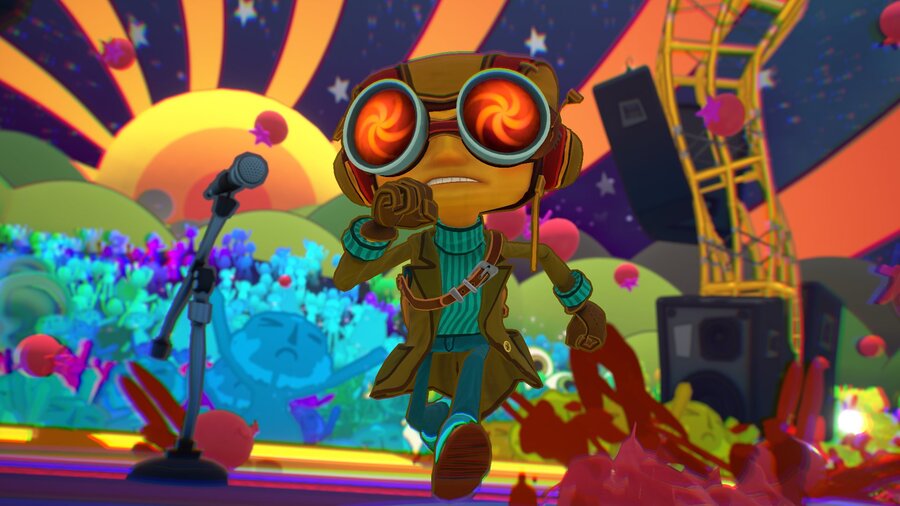 With a game that's hoping to appease fans as much as Psychonauts 2, there's undoubtedly some weighty expectations behind it. With that sort of anticipation, it can put pressure on the developers to ensure their game is perfect, and as a result, work incredibly long hours. Luckily in the case of Double Fine that doesn't appear to have happened, as one of the developers on the game has reported "no crunch" was required during its development.
The game's senior producer Kevin Johnson shared the "fun fact" on Twitter, revealing that none of the team had to crunch to reach its upcoming August 25 release date. Johnson added that the "team has been amazing", and he is "proud to have been a part of something so special".
https://twitter.com/KevinJohnson_25/status/1406347841790910464?s=20
Throughout its development, Psychonauts 2 was hit with a couple of delays - but if it benefits the team's physical and mental health, then it's absolutely a positive. The game began as a crowd funding campaign back in 2015, and now six years later is finally on the cusp of being released. We have no doubt the wait will have been worth it as everything we've seen so far has been nothing short of incredible.
If you're interested to check out the series, the first game is on Xbox Game Pass, with the sequel joining this August.
Have you been following the Psychonauts 2 development since the beginning? Let us know in the comments below.
[source https]