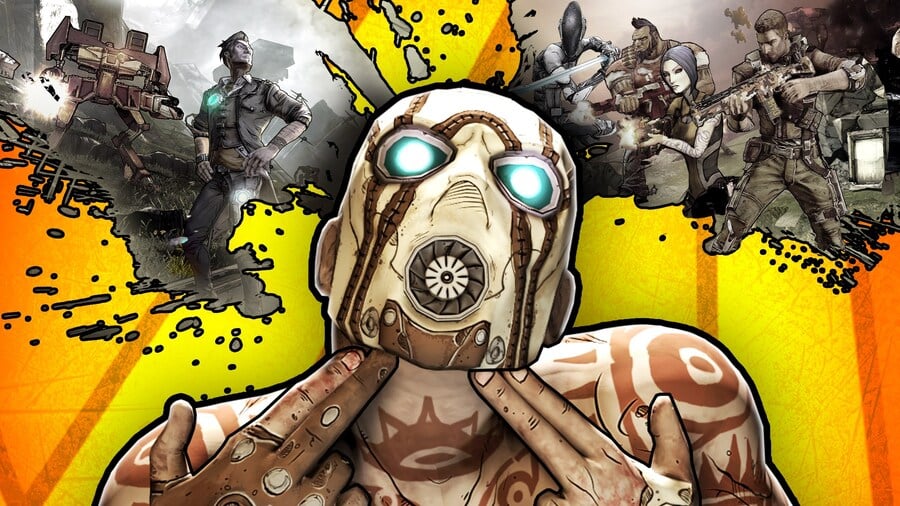 It's time for another round of Pick One! This week, following the reveal of Tiny Tina's Wonderlands, a spin-off of the Borderlands franchise, we thought we'd take a look back at the history of Borderlands on Xbox.
The series has only been in existence for just over a decade, but it's given us some true classics across Xbox 360, Xbox One and Xbox Series consoles. Which of these titles is your favourite? Remember, you can only pick one!
Let's take a look at what we're working with:
Borderlands (2009)
Borderlands places you in the role of a mercenary on the lawless and desolate planet of Pandora, hell-bent on finding a legendary stockpile of powerful alien technology known as The Vault.
Borderlands 2 (2012)
Face off against creatures, psychos and the evil mastermind, Handsome Jack. Fight alongside your friends, armed with a bazillion weapons, on a relentless quest for revenge and redemption across Pandora.
Borderlands: The Pre-Sequel (2014)
Borderlands: The Pre-Sequel is a role-playing shooter in the critically acclaimed Borderlands series. Play as four all-new character classes while carving a path of destructive mayhem across Pandora's never-before-seen low-gravity moonscapes with all new moves, weapons, and vehicles!
Tales From The Borderlands (2014)
Tales from the Borderlands is a five-part episodic game set on the unforgiving world of Pandora between the events of Borderlands 2 and Borderlands 3. This is a story full of Borderlands' trademark humor, following two adventurers on their quest for greatness.
Borderlands 3 (2019)
The original shooter-looter returns, packing bazillions of guns and an all-new mayhem-fueled adventure! Blast through new worlds and enemies as one of four brand new Vault Hunters – the ultimate treasure-seeking badasses of the Borderlands, each with deep skill trees, abilities, and customization.
Let us know which of these Borderlands games is your favourite below.