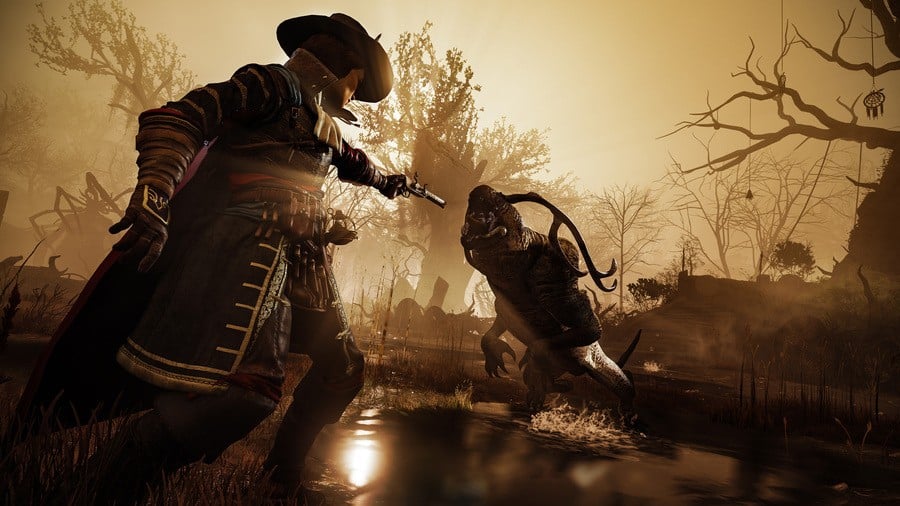 The fantasy RPG GreedFall is getting a free upgrade for Xbox Series X|S on June 30, bringing with it a wealth of fancy new upgrades. A brand-new paid DLC also known as The De Vespe Conspiracy also launches on the same day.
So, what's included in the Xbox Series X|S version? Well, you'll get improved visuals, faster loading, up to 4K resolution, and a 60FPS mode. The De Vespe Conspiracy, on the other hand, brings players to a brand-new world, complete with new enemies, weapons, and a story to get yourself tangled up in.
The De Vespe Conspiracy expands on GreedFall's cherished world and story, inviting you to set foot on a previously undiscovered region of Teer Fradee and tackle a brand new intrigue. Navigate a web of lies, manipulation and secrets, as you unravel a nefarious conspiracy that threatens the balance of power. Explore an uncharted region of the island, battle strange new beasts, upgrade your equipment with new gear and face off against a villainous new enemy faction in your hunt to uncover the truth.
GreedFall was met with fairly positive reviews when it first launched back in 2019. It's sat at 78 on Metacritic currently, and while it's not a AAA release, it did manage to capture an audience. While we wait for huge RPGs such as the next Elder Scrolls and Starfield, this can certainly fill that void until then.
Will you be checking out GreedFall on Xbox Series X|S? Let us know in the comments below.