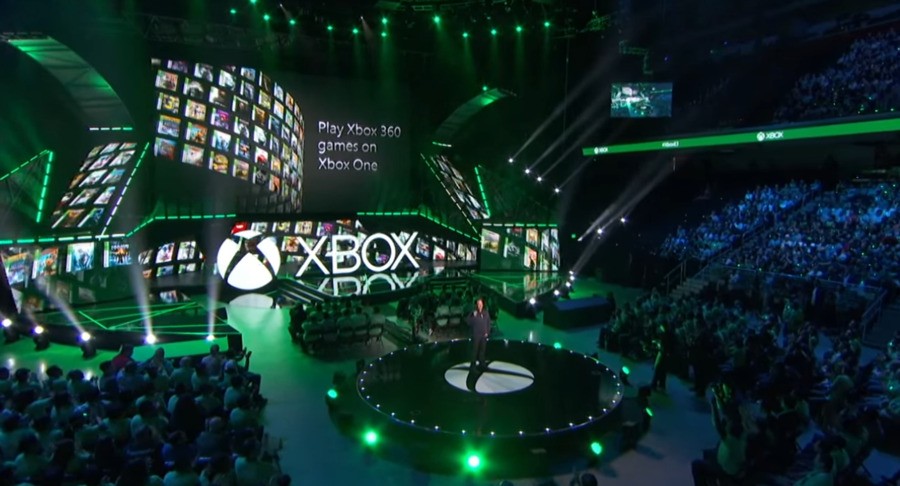 It's that time of the year as we essentially hit Christmas time for gaming fans as developers show off their upcoming titles. E3 is only a few days away and we already know Xbox is coming in with Bethesda for a 90 minute showcase packed full of gameplay and world premieres. While we eagerly await the coming weekend, it's a great time to look back at those past announcements that got us leaping out of our seats in excitement. One that always springs to mind is the backwards compatibility reveal for Xbox One back in 2015 which signalled a change for Xbox.
Up until that point, Xbox was in a rut - one of which it has taken years to fully remove itself from. During the Xbox One's reveal in 2013 - before Phil Spencer took the reigns - it was announced that the console would be an online only system (as well as featuring no backwards compatibility). It was met with heavy criticism and backlash, prompting many Xbox fans to turn their back on the brand and jump ship to PlayStation. At the time, former president of the Interactive Entertainment Business at Microsoft, Don Mattrick, said in an interview that if players wanted to play offline they had that option - it was called an Xbox 360.
This was a decision that the company quickly pulled a U-turn on, leading to Mattrick and other senior executives leaving the company. In the coming years it fell to Phil Spencer to take control of the Xbox brand, which began a comeback story that is still in progress to this day. One of the biggest moments was in 2015 during Xbox's E3 conference when Spencer announced a feature fans had been shouting about for years - backwards compatibility.
It was a reveal that not only had the audience erupt in cheers, but fans around the world. Spencer noted at the time that he and the team weren't sure if was achievable, but they found a way, which helped pave the way forward for Xbox. Spencer assured fans that Xbox "won't charge you for the games you already own", allowing many users to instantly download their games onto the system or pop their Xbox 360 disc in and download the emulated version.
Since then, hundreds of games have been made readily available on Xbox One and Xbox Series X|S. It's a move which has ushered in new fans and rekindled the love for veterans. It didn't stop there either. Just recently we've had the incredible feature of FPS Boost titles on Xbox Series X and Series S, which has seen almost 100 games have their frame rates boosted. All of this is enhanced by the fact it's completely free of charge. All owners can access their backwards compatible games and FPS Boosts without needing to buy an upgraded version.
As Xbox has solidified preserving the past, all eyes are on the future now. Since that day, we've seen Xbox Game Pass become a huge hit and multiple game studios brought under the Xbox Game Studios umbrella. It's been a long road to recovery, but the fruits of Spencer and the team's labours are coming to fruition. If there was one defining moment when all this began, it could be argued the backwards compatibility announcement was the catalyst for the future, and with this year's conference right around the corner, we've never been more excited.
Do you remember the backwards compatibility announcement at E3? Let us know in the comments below.
[source youtube.com]