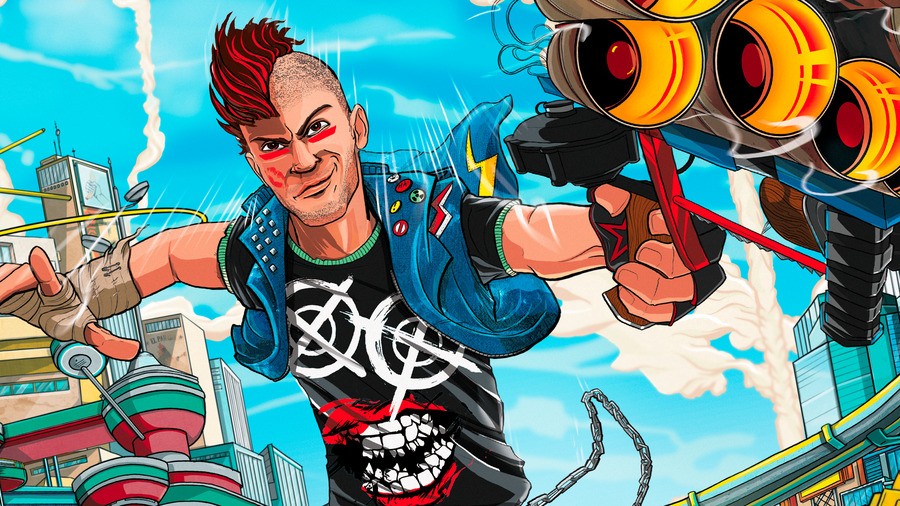 Sunset Overdrive is one of the best Xbox One exclusives - we won't hear otherwise. Insomniac Games blended the perfect level of traversal with the signature inventive gunplay the developer is known for. Unfortunately, hopes of a sequel were somewhat crushed when Sony purchased the team. Now, a recent register of the trademark by Sony could hint that something is on the horizon.
As spotted by Twitter user Nibellion, Sony has been spotted seemingly registering the trademark for Sunset Overdrive. This has undoubtedly got fans in a frenzy for what this could mean, but it is worth noting this may be nothing more than a renewal of the IP.
Another interesting thing to note is the timing of this IP revival. Back in February, Drew Murray left Xbox studio The Initiative and returned to Insomniac Games. Previously, Murray worked on Sunset Overdrive when he was at the studio, so his return could signal something is in the works.
As pointed out by out sister site Push Square, Sony now owns the Sunset Overdrive IP, so any future titles may not necessarily come to Xbox. If anything is to come to light, it could either be a remastered version of the original game or a brand new entry entirely. With the latter, the decision on whether it comes to other systems rests in Sony's court. We would love to see the game come back in some capacity, but we're not holding out much hope.
Would you like to see Sunset Overdrive return? Let us know in the comments below.
[source twitter.com]