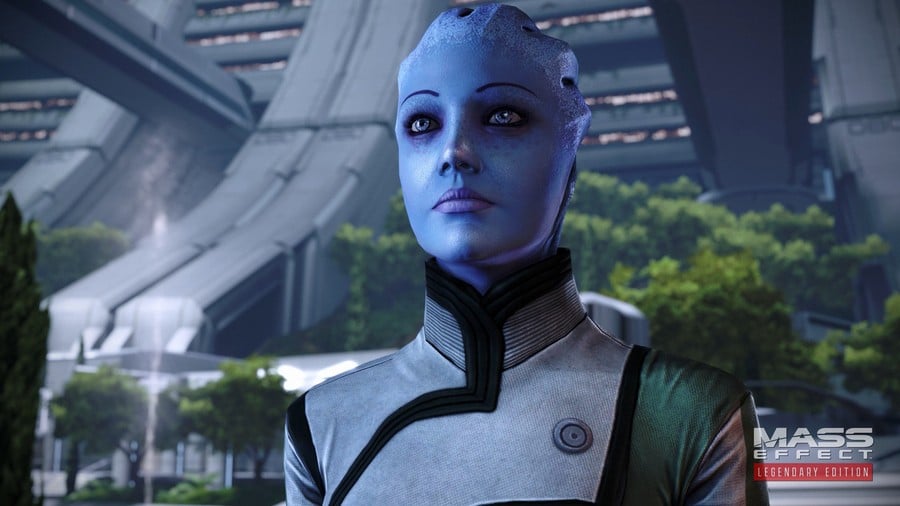 Welcome to the weekend! Mass Effect Legendary Edition has now officially arrived, and so we're sure it'll be the popular choice over the next few days, but there are also plenty of great new Xbox Game Pass releases to enjoy, another selection of Free Play Days titles, and over 250 games included as part of the latest Xbox sales.
Here's what we're jumping into over the weekend:
Fraser Gilbert, News Editor
I have a confession - I've only ever played about half of the first Mass Effect, so I've been missing out all these years. Mass Effect Legendary Edition looks great, but I'm going to save my rewards points for now and check out the originals on Xbox Game Pass Ultimate via EA Play. I've always heard the second game is incredible!
For me, I think I'm going to be spending a lot of time with Titanfall 2 this weekend. I took part in its recent community playdate and rediscovered how incredible it is - especially with 120fps support as part of FPS Boost on Xbox Series X - and I keep returning to it every couple of days for a few more rounds. What a game!
Apart from that, it'll be my usual selection of sports games. I'm still playing bits of NHL 20 and NHL 21 for different reasons on Xbox Game Pass, building my Road to the Show character in MLB The Show 21, trying to progress in MyCareer with NBA 2K21, and getting sacked over and over again in Football Manager 2021: Xbox Edition.
I'm taking an entire week's (!) vacation next week for the first time since we relaunched Pure Xbox back in March 2020, so Pure Xbox staffer Dan Hollis will be taking the reigns for the next few days. Have a good one, folks!
PJ O'Reilly, Freelance Contributor
Hello. My Xbox gaming time is going to be pretty restricted this weekend but, like most of the rest of you I assume, I'll definitely be making a little bit of time to dive into Mass Effect Legendary Edition. I managed to grab a copy of this one a little early and have already started my return journey through the first game in the series and it's pretty exciting to be back after all this time. So far the changes made have been pretty impressive too, it certainly looks excellent given its age (I can't believe it's been nearly fourteen years!) and the combat has been altered just enough to make it feel enjoyable all over again.
I have to admit I did think I was probably going to have a quick look at the first game, see how they'd brushed it up and then move swiftly onto the second entry in the trilogy, but I'm actually now fully committed to a proper playthrough of the original, so whatever they've tweaked has certainly worked its magic on me.
Have a good weekend whatever you're up to or playing and stay safe out there!
What Xbox games are you playing this weekend? Let us know in the comments below.