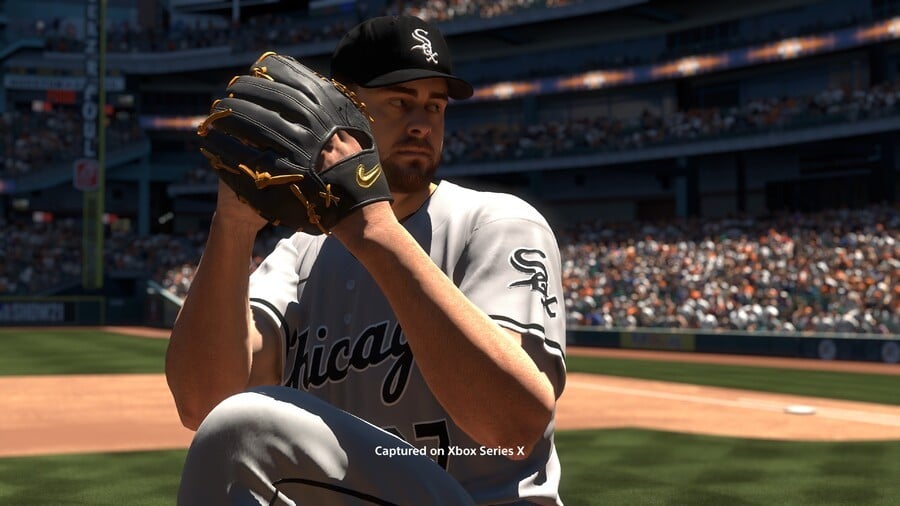 Welcome to the weekend! There's lots to check out on Xbox over the next few days, including the new release of MLB The Show 21 on Xbox Game Pass, two more Free Play Days titles, 300+ games in the weekly sales, and 13 brand-new FPS Boosted titles for Xbox Series X and Xbox Series S from the EA Play library.
Here's what we're jumping into over the weekend:
Fraser Gilbert, News Editor
No guesses for what I'm playing this weekend! Following our review of MLB The Show 21 earlier this week, I'm now diving even deeper into Road to the Show and Diamond Dynasty as part of Xbox Game Pass, and I'm having a lot of fun doing it. We've been waiting so long for a true baseball sim on Xbox, and it hasn't disappointed!
I will likely take a bit of a break away from MLB The Show 21 to play WRC 9 as well. The game is part of this week's Free Play Days selection and is on sale for a ridiculous price in the UK right now, so if I even half enjoy it, it's a no-brainer to pick it up. It's also optimised for Xbox Series X and Xbox Series S, so that's an added bonus.
Oh, and I absolutely can't forget to check out some of these FPS Boosted EA games for Xbox Series X. I'm fortunate to own a TV with 120hz capabilities, so I'm really excited to check out the likes of Titanfall 2 and Mirror's Edge Catalyst at 120 frames per-second. I've already tried Battlefront 2, and it's definitely a nice upgrade!
That's about it for me! Have a good weekend, folks.
Daniel Hollis, Staff Writer
Well, it's my birthday this weekend and what better way to spend it than diving into NieR Replicant. The reviews have got me ecstatic for it, and I just recently replayed NieR:Automata again which was just as good as I remember. Really looking forward to this one.
I'm also going to be spending some time on Judgment over the weekend. It's been a while since I played the PS4 version, so it's going to be great seeing all the next-gen enhancements. If you're a fan of the Yakuza series, or are yet to try one, this is the perfect entry for both camps.
As I've mentioned a few times, I'm also addicted to Hollow Knight, and again, will most likely be diving into it over my time off. I've fallen in love with it, despite its need to constantly push back and kill me. It's an incredible game that everyone should play.
Have a great weekend, everyone!
Liam Doolan, Staff Writer
I keep telling myself I'm going to sit down and check out the upgraded version of Marvel's Avengers, but I keep putting it off. This weekend I might finally do it! Actually, that should help fill the ah... Marvel void in my life, for at least the next few weeks now that Falcon and the Winter Soldier (Marvel's latest series) has come to an end.

One other game I'd like to return to is Minecraft and maybe even Minecraft Dungeons. I am a bit upset the Caves & Cliffs update has been delayed, but at least I can now fully ready myself for this two-part offering. It also means the team gets the chance to deliver it as they envisioned. As for Minecraft Dungeons, I've been meaning to knock over those extra DLC levels - so hopefully I'll get some time to do that over the next few days.

Enjoy your weekend, everyone!
PJ O'Reilly, Freelance Contributor
Hello. This weekend I'm gonna be spending most of my Xbox gaming time trying – and most likely failing – to get my head around the ins and outs of MLB The Show 21. I've been having a great time with this one so far, having even managed to bag myself a couple of home runs, but I'd be lying if I said I had any real clue what on earth is going on. I urgently need a deep dive into the rules of baseball and a few lessons to show me how the heck I'm meant to make the ball go where I want it to when I strike it with my bat.
Elsewhere, I've also gone and downloaded the free to play WW2 effort, Enlisted. I haven't heard much about this one yet but am a massive fan of anything WW2 so am looking forward to diving in and seeing how things play out.
Have a good weekend whatever you're doing or playing and stay safe out there!
What Xbox games are you playing this weekend? Let us know in the comments below.