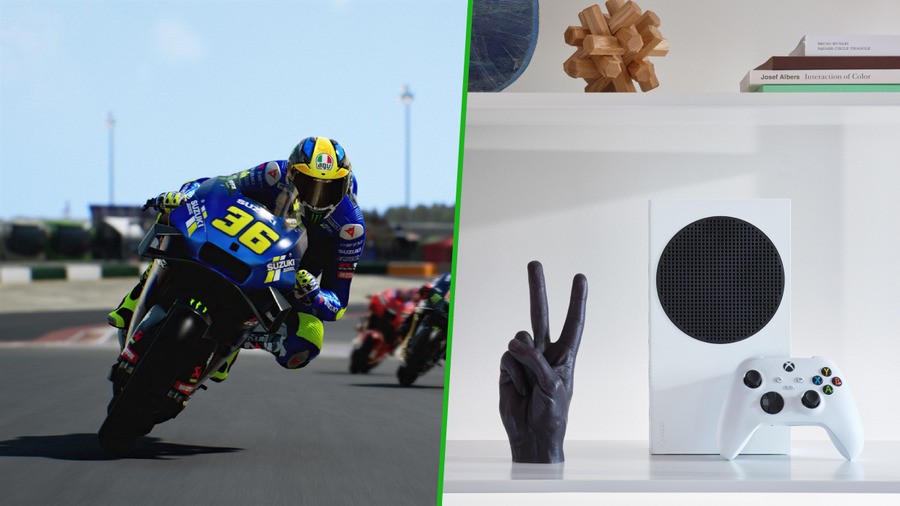 We've seen varying reports about what it's like to develop for the Xbox Series S ever since its launch back in November, with some stating it's a pretty smooth process, and others suggesting it has caused a few problems.
The developer of MotoGP 21, which releases next week, fits into the former category, with producer Matteo Pezzotti recently telling Wccftech that working with the Xbox Series S was actually a surprise in many ways:
"No troubles at all, we were all surprised by the smoothness in the development of both Series X and Series S. The latter console targets a frame rate of 60 FPS and a resolution of 1440p (dynamic)."
Pezzotti also mentioned during the interview that the Xbox Series X and PS5 "leave a lot of space for improvements in the future," and that the ability to offer a stable 60FPS experience is the most important thing for the game.
If you're interested in checking out MotoGP 21, it officially arrives on Xbox One and Xbox Series X|S next Thursday, April 22, and you can pre-order it right now from the Microsoft Store (note: Smart Delivery doesn't appear to be included).
What do you make of Pezzotti's comments on working with the Series S? Let us know down below.