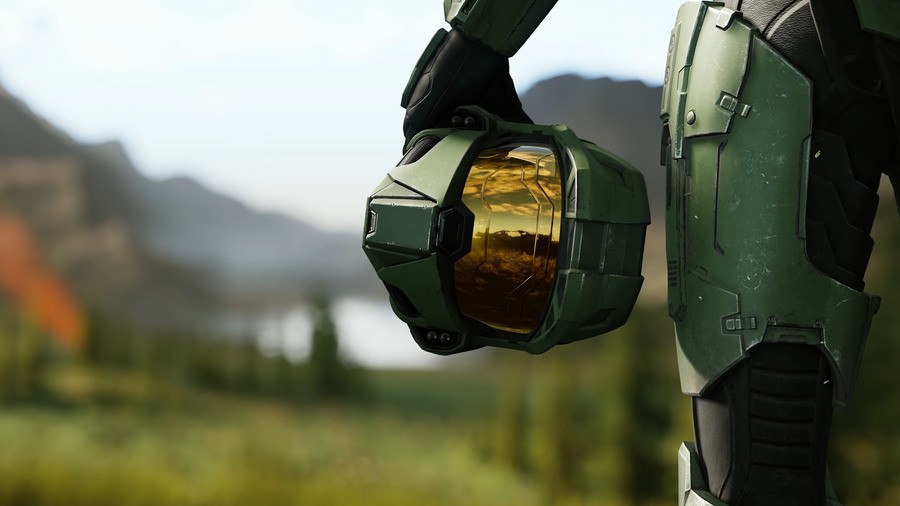 Although most fans were already pretty confident Jeff Steitzer would be returning as the voice of the multiplayer in 343 Industries' upcoming release Halo Infinite, it's now been officially confirmed.
In the latest 'Ask343' YouTube video, a fan asked if Jeff - the "true sounds of Halo", would be returning in Master Chief's latest outing as the legendary multiplayer announcer.
343's lead audio technical designer, Chase Thompson, was able to confirm he would indeed be coming back. Here's exactly what Thompson had to say:
"I couldn't agree more, there's nothing better than hearing a classic "Double Kill" from the announcer. And I can confirm - that yes, Jeff Steitzer will be back and we are super excited to see how fans enjoy the new VO (voice over) for the multiplayer experience."
If you need a quick reminder of Jeff's previous work on the Halo series, here's what he sounds like when a player is on a streak during a match:
Steitzer has been voicing for the Halo series since the original game, so it's great to know he'll be returning.
Are you looking forward to Halo Infinite's multiplayer component? If you need something to do while you wait, there's a Double XP event taking place in Halo 5: Guardians this weekend.
[source youtu.be, via halowaypoint.com]