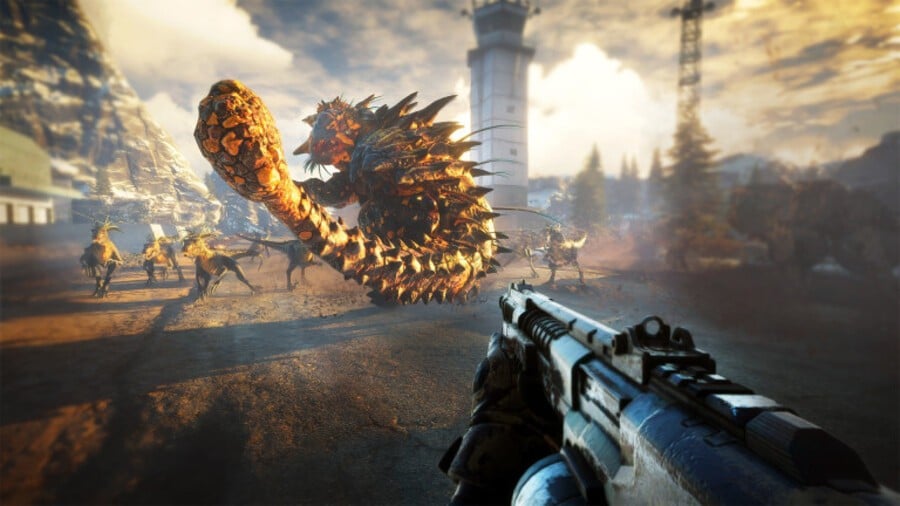 Second Extinction is a 3-player cooperative shooter in which your goal is to wipe out the mutated dinosaurs that have taken over the planet, and it's launching with Xbox Game Preview and Xbox Game Pass this Wednesday, April 28.
And now, we also have an official time of when it will be available! According to the Second Extinction Twitter account, the game will go live on Xbox at 2pm CEST this Wednesday, which equates to 8am EST / 1pm BST.
Sadly, there's no way of actually pre-loading Second Extinction with Xbox Game Pass at the time of writing, although you probably won't need to worry too much, as the game clocks in at under 10GB on all Xbox consoles.
If you want more information about Second Extinction, we've prepared a full guide with details about what to expect from the game, including whether it's suitable for solo players, Xbox Series X & S specs, and much more.
Will you be checking out Second Extinction with Xbox Game Pass this Wednesday? Let us know down below.