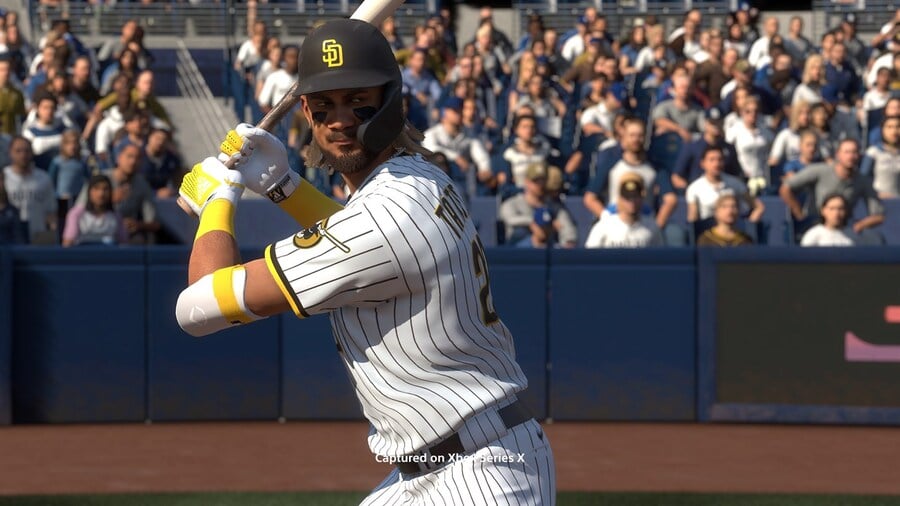 It's almost time for another major Xbox Game Pass day one release! Sony and PlayStation Studios' MLB The Show 21 bizarrely drops on the service tomorrow, April 20th, available for Xbox One, Xbox Series X and Xbox Series S.
Ahead of its full release, we thought we'd put together a quick guide so you know what to expect when the game arrives, as well as some details on how to pre-load all versions of the game right now with Xbox Game Pass.
What Is MLB The Show 21?
MLB The Show 21 is the latest entry in Sony Interactive Entertainment's long-running and beloved baseball series, which has been in existence for the past fifteen years. This year marks the first time in its history that it has made the jump to Xbox consoles, following an agreement announced with the MLB and PlayStation back in late 2019.
Is MLB The Show 21 Optimised For Xbox Series X & S?
Yes! MLB The Show 21 is optimised for Xbox Series X and Xbox Series S, running at a smooth 4K, 60fps on the former system. All three versions (including Xbox One) are available to download with Xbox Game Pass, but keep in mind that the next-gen versions are separate and actually include extra features compared to last-gen.
What Are Some Of MLB The Show 21's New Features?
There are lots of new features in MLB The Show 21, including Gameplay Styles to help onboard new players, a new pitching system called Pinpoint Pitching, various new animations, upgrades to modes such as Road to the Show and Diamond Dynasty, a brand-new Stadium Creator for next-gen systems, and much more.
"Experience faster, deeper and more intense moment-to-moment match action on the field, with a variety of game modes for all you rookie players and returning seasoned vets."
Does MLB The Show 21 Support Crossplay Between Platforms?
Surprisingly, it does! You can play MLB The Show 21 between Xbox One, Xbox Series X and Xbox Series S, and you can even play against your friends on PlayStation 4 and PlayStation 5 if you want to. Definitely a cool addition!
When Does MLB The Show Come Out On Xbox Game Pass?
Sony hasn't officially announced any release time for MLB The Show 21 on Xbox Game Pass, but according to the Microsoft Store, it looks like it'll be coming out at either 12am ET or 5am ET on Tuesday, April 20th.
How Do I Pre-Load MLB The Show 21 On Xbox Game Pass?
All you need to do to pre-load MLB The Show 21 is head to the Xbox Game Pass app on your console, scroll down until you find the "coming soon" section, and then click on the game. From there, you can choose to 'install all'.
You're looking at a download size of just over 70GB on Xbox Series X, and 45GB on Xbox Series S / Xbox One.