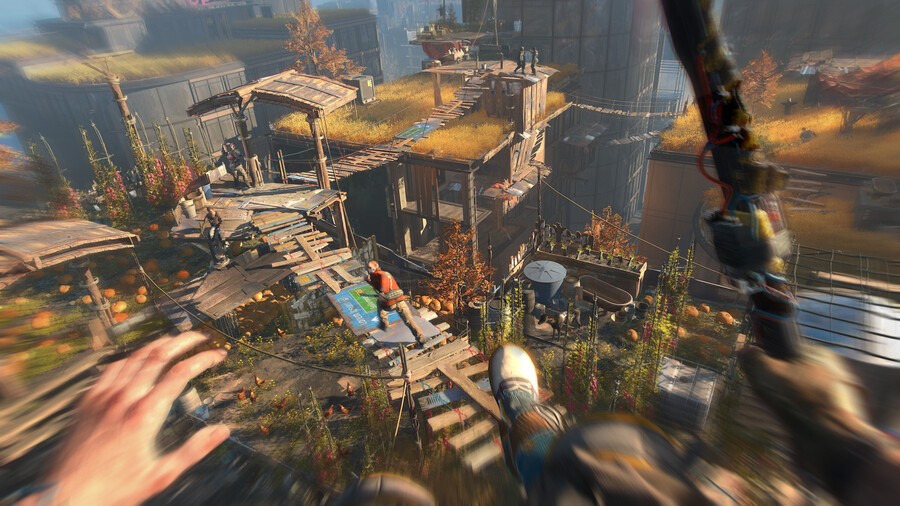 We (finally) got a small taste of some new gameplay footage for Dying Light 2 a couple of weeks ago, and now the game's developer, Techland, has revealed a few more details about the game in an interview with Wccftech.
The team only touched a little on new gameplay features, highlighting a new element in which "by making different decisions, you introduce different gameplay mechanics to the game - e.g., exploding car traps or other crazy contraptions. According to the studio, this will "really shape the world around you."
And in regards to length, it's said to last at least 20 hours depending on how you play it:
"If you rush it, you should be able to finish the story in roughly 20 hours. But to see it all, you'd have to spend 2-3 times more time than that. Our opening area alone can last for over 7-8 hours if you want to explore every nook and cranny, so there's absolutely a lot to play here."
As for the Xbox versions, Techland says it started testing on Xbox One and PlayStation 4 consoles "much earlier than in other projects" due to engine changes and the ambitious scale of the project, while the Xbox Series X version is planned to feature a 'Quality Mode' with ray tracing, and a 'Performance Mode' running at 60FPS.
"We plan to allow you to choose: Quality (including ray tracing), Performance (60+ FPS), and 4K. As we are working hard on performance, I cannot provide more details at this point. We try to cram as much as possible onto the next- gens."
There's still no definitive release date for Dying Light 2 as of yet, but Techland recently teased in a video update that the game appears to remain on track for a 2021 release date. Hopefully we'll find out more in the near future.
Have you got high hopes for Dying Light 2, or are you concerned about it? Give us your thoughts below.
[source wccftech.com]