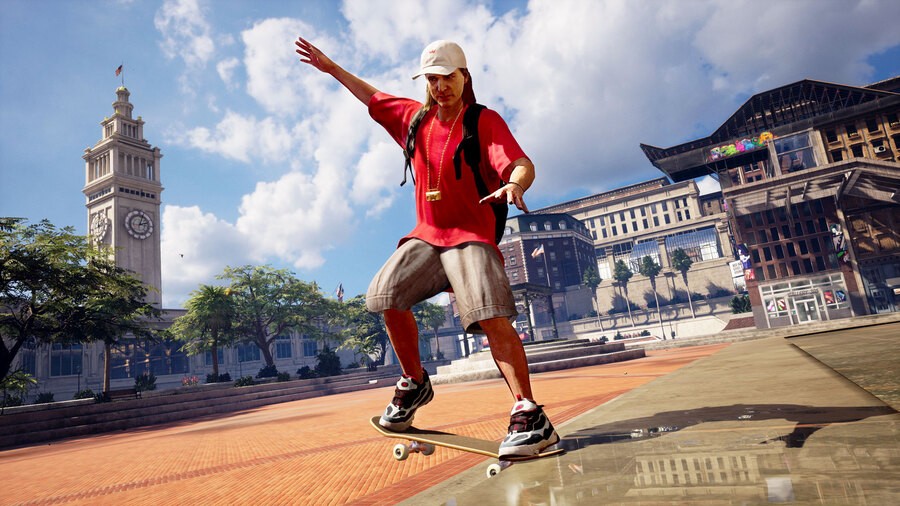 Update: Activision has now confirmed to Eurogamer that it is "aware" of the issues and "working to fix."
---
Original story: The Xbox Series X and Xbox Series S upgrade for Tony Hawk's Pro Skater 1+2 officially launched on the consoles yesterday, but unfortunately it's been suffering with consistent reports of crashing thus far.
Fans have been reporting that the game is crashing from the main menu, and while a few workarounds have been suggested, it seems the only way to guarantee a smooth experience right now is to play the game while set to offline.
We had a chance to get hands-on with the Xbox Series X version earlier this week and suffered no issues at all, so it seems this might have something to do with the demand being placed on the online servers at launch.
In any case, it's not a great start for THPS on Xbox Series X and S, which had already suffered some negative press for being a paid upgrade for standard owners of the game on Xbox One. Hopefully Activision can remedy this issue pretty quickly, as the game itself continues to be really, really good on Xbox Series X and Xbox Series S.
Have you been suffering with these Tony Hawk's Pro Skater 1+2 issues? Let us know below.