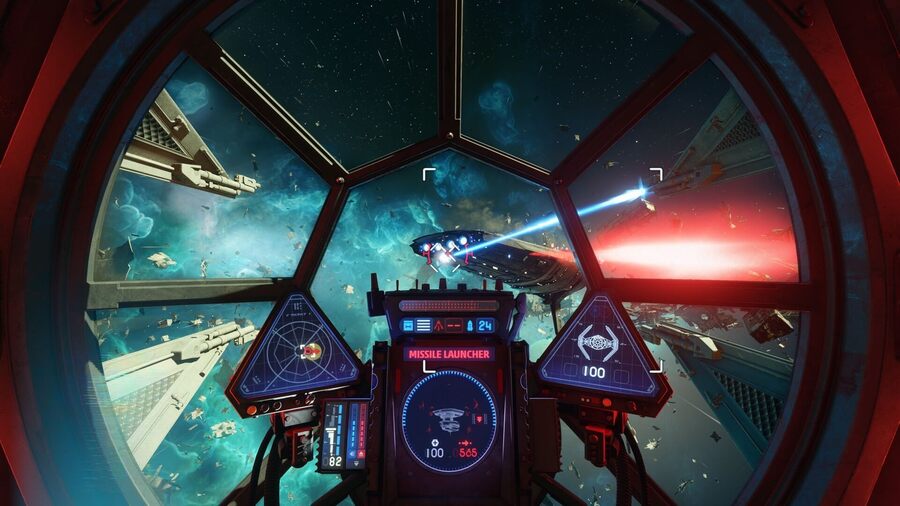 Welcome to the weekend! There's plenty to check out on Xbox over the next couple of days, including a bunch of new Xbox Game Pass titles for console and cloud, the arrival of EA Play on Xbox Game Pass for PC, two more Xbox Games with Gold additions, and another pretty huge weekly selection of digital sales.
Here's what we're jumping into over the weekend:
Fraser Gilbert, News Editor
As a massive Star Wars fan and someone who didn't purchase Star Wars: Squadrons back at release, I'm really glad to see it included as part of Xbox Game Pass Ultimate now, so I'll definitely be checking that one out as soon as possible. I know it has 120FPS support on Xbox Series X as well, which is an added bonus.
Elsewhere, I'm also in the middle of downloading the new Xbox Series X update for Marvel's Avengers, which I've been waiting on for the past few months. I did originally play the game at launch on my 2013 Xbox One, but the loading times were so poor that I just couldn't stick with it. Hopefully that'll be a thing of the past now.
And finally, while I'm not the biggest PC gamer, I'm already starting to check out some of the new games included with EA Play on Xbox Game Pass for PC. There are some great old-school Star Wars games on there, and I'm definitely intrigued to try out Command & Conquer: Remastered Collection if I get some spare time.
Have a good weekend, folks!
Daniel Hollis, Staff Writer
You may not be surprised to know that this weekend I will STILL be continuing my adventure in Assassin's Creed Valhalla. Almost at 90 hours, but it still has its hooks in me. The story has taken some pretty surprising turns, too, so it's constantly keeping me engaged. I also love the little mysteries you can find around the world, which continuously makes it a joy to explore.
There's also the Marvel's Avengers update I want to try out. I've been a massive advocate of the game since its launch, and loved pretty much all my time with it. If there's a chance that experience is going to be enhanced, you can bet I'll be diving in again. I'm yet to try out Hawkeye and Kate Bishop, too, so plenty of new content to test out.
Finally, Undertale launched on Xbox Game Pass unexpectedly this week, so I'll be replaying one of my favourite indie games. Honestly, if you've never given it a go, please consider diving in. It's a game best experienced, rather than described, and I'm so glad many more people can try it out!
Have a great and safe weekend, everyone!
Liam Doolan, Staff Writer
Over the next few days, I'll likely be spending a lot of time with this week's "surprise" Xbox Game Pass release, Undertale. I'm also planning to set sail in Sea of Thieves, as the game celebrates its third anniversary. I can't believe it's already been so long! If you're a regular player yourself - remember to log in by 25th March to claim your free set of Prosperous sails. You can also score a "Jump for Joy" emote!
When I'm not playing either of these games, I'll probably continue on with my adventure in the lands of Skyrim. I'm also planning on downloading that absolutely massive Smart Delivery upgrade for Marvel's Avengers and giving the game a second shot. I've just finished the first episode of The Falcon and the Winter Soldier on Disney Plus, so I'm definitely in the mood for some more superhero action.
Enjoy your weekend, everyone!
What Xbox games are you playing this weekend? Let us know in the comments below.