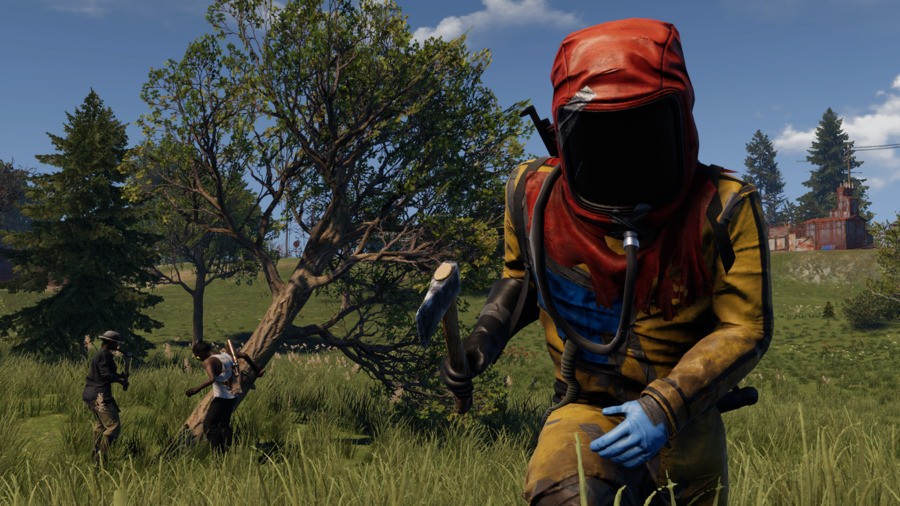 Rust Console Edition is making its arrival on Xbox One this Spring, bringing the competitive multiplayer game to consoles for the first time. No specific date has been mentioned outside of its Spring release window.
An action-packed trailer dropped for the game last week, giving players a first look at the game running on consoles. It's gained a massive following on PC, as a game which is built around player interactions and surviving in a harsh, apocalyptic world. A closed beta is also currently in progress for select players, but developer Double Eleven has promised more invites will be sent out across the run up to its release.
"In Rust, there is one goal above everything else: survive. Conquer thirst and hunger, battle the elements, create clothing and stay safe against hostile forces including other players, scientists, bears, wolves or even succumb to fire, drowning or radiation poisoning.
A game without rules, Rust doesn't tell its inhabitants what to do. Players are free to be deceptive and aggressive with intense player vs. player combat, raiding and looting, but there is potentially even more to be earned with a team of friendly players by your side. In the struggle for survival and supremacy, players can build tiny cabins in the woods to huge scrap metal fortresses in an attempt to stay safe, as well as craft a variety of weapons, bombs and traps."
It's been a long road to its console release, but it seems the end is finally in sight for more players to dive into the hit multiplayer game. The game was also rated by the ESRB earlier this year, so it's definitely in its final stages and gearing up for release. We can't wait!
Will you be checking out Rust when it drops? Let us know in the comments below.