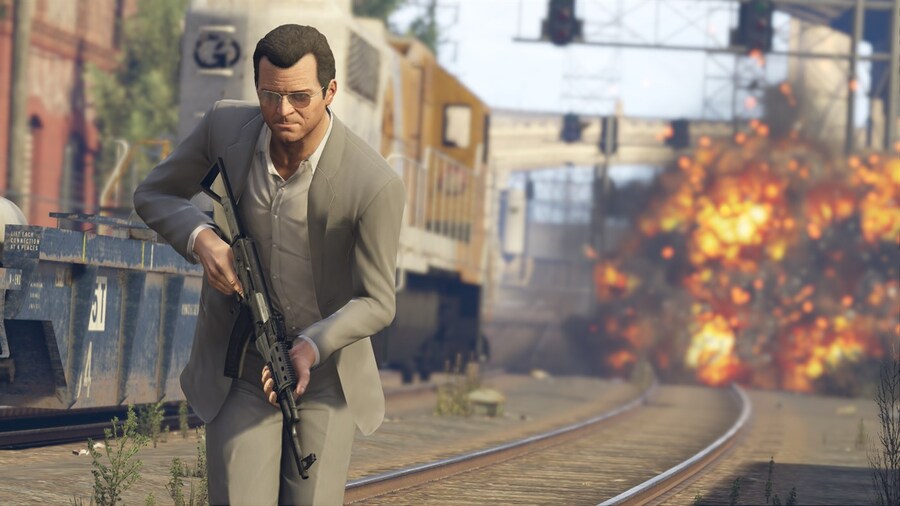 Take-Two has spoken about the strategy behind remastering games and how it doesn't want to deliver "simple ports", but instead wishes to "take the time to do the very best job" on reimagining their back catalogue.
As discovered by Video Games Chronicle, Take-Two's boss, Strauss Zelnick, spoke during the Morgan Stanley Technology, Media & Telecom Conference earlier this week. Zelnick spent some time discussing Take-Two's desire to port over older games and how it's "always been a part of the strategy".
"I'm not sure there'll be a bigger part of the strategy. Remastering has always been a part of the strategy. We've done differently than the competition – we don't just port titles over, we actually take the time to do the very best job we can making the title different for the new release, for the new technology that we're launching it on. So, we improve the technology, we upgrade the visuals, and we make performance enhancements. And that's why I think our remastered titles typically do so well."
Zelnick also went into the upcoming Grand Theft Auto V next-gen release, which he is confident Rockstar will deliver on, building upon the game more than a "simple port".
"It was a standard-bearer when it was launched, it continued to be the standard-bearer in the second generation, we'll see how Grand Theft Auto does in the next generation. Obviously, I'm confident that Rockstar is going to deliver just a great experience, but you can't do that if you're just doing a simple port."
Also speaking about the Grand Theft Auto series, Zelnick was quizzed about possible remasters of older games. Similar to his comments in an earlier Q&A, Zelnick stated that any announcement of the sort will "come from Rockstar".
Are you happy with Take-Two's approach on ported games? Let us know in the comments below.
[source videogameschronicle.com]