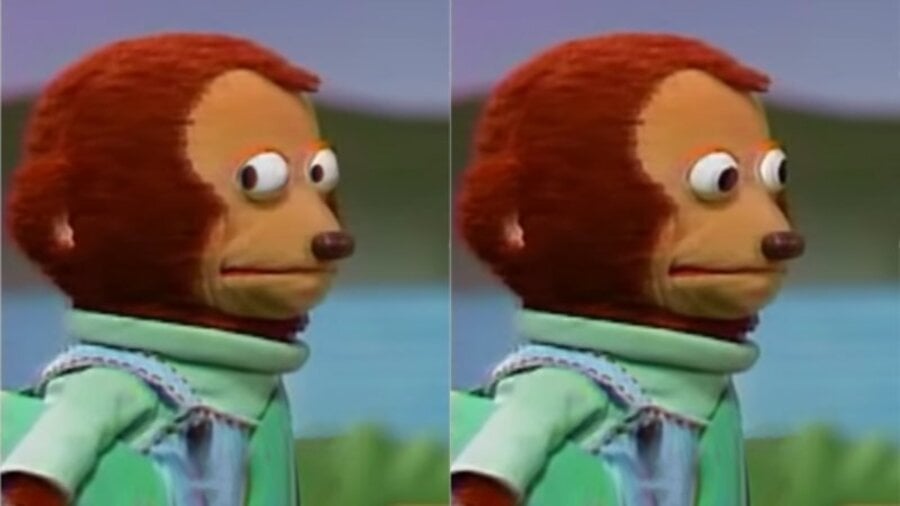 Xbox had a huge year in 2020, but one of its biggest moments didn't come directly from the company. Back in September, the Xbox Series S leaked for the world to see. How did Xbox react? With a good old meme.
Due to the incredible interaction and quick thinking, Xbox is up for a "Best Use Of A Meme" award at The Shorty Awards - a showcase directed toward social media and digital engagement. Xbox's "Awkward Monkey Meme" is going against other internet sensations, including the SpongeBob SquarePants Monolith Meme.
To respond to the leaks of the Xbox Series S at the time, the company posted a single image, which perfectly encapsulated that the leak was real, they were acknowledging it, and that it would shift attention onto themselves.
The Xbox team even dove into details of why they used this particular meme to quickly react to the fast news, and how it kickstarted the Xbox Series S reveal, which was made official within five hours of the leak.
"Nothing captured these feelings better than the "monkey man" meme that had become popular on the Internet. This two-frame sequence of a puppet looking toward the camera, then away, had already been deployed to convey discomfort or embarrassment about topics ranging from birthdays to Game of Thrones, and it seemed to perfectly encapsulate our reaction to the leak."
The way Xbox reacted directed attention away from the leak and onto the actual system itself was an incredible effort from the social media team, which has obviously garnered them this nomination. If you agree, you can head over to the finalist page and submit a vote. Either way, we don't think many Xbox fans will be forgetting that leak anytime soon.
Do you agree with the meme being up for an award? Let us know in the comments below.
[source shortyawards.com, via twitter.com]