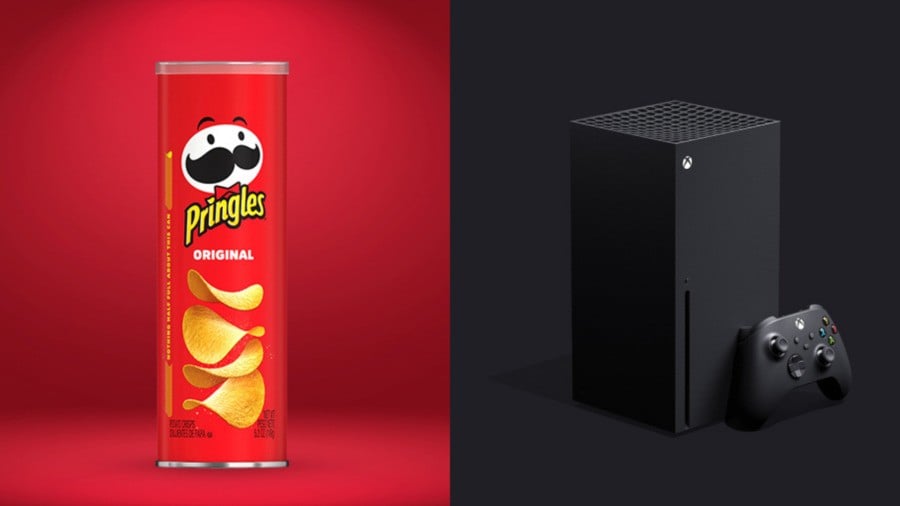 If Pringles isn't out there making flavours based on fictional Halo animals, then they're trying to find new ways to inspire and encourage gamers. The latest idea is what they are calling a "Gaming Bootcamp", which will see one lucky winner getting a two week paid salary (based on the national average wage) to improve their gaming skills, as well as an Xbox Series X console.
To apply, entrants must be in the UK, 18 or over, and elaborate on a reason why they deserve to win in an Instagram post (that will go live later this week), while also tagging @PringlesGaming and including the hashtag #PringlesGamingUK. The contest will begin on March 9, with a winner selected on March 29, by gaming influencer Kaidoz and an independent judge. The one who shows the most enthusiasm, and finds fun, creative ways to use Pringle's signature "Pop, Play & Eat" slogan will earn extra points.
Along with the competition, a two week gaming plan been crafted in collaboration with a wellbeing personal trainer, and it involves a mixture of a specific diet, gaming challenges, and regular exercise. To be honest, we could do with doing some of these tasks, so maybe we'll join in for the fun of it.
If you're feeling lucky, then be sure to have a pop on Instagram and use your Pringles inspired creativity to show why you're the best person for the job. As for us, you'll probably find us munching on them while playing games - maybe with a little exercise thrown in.
Will you be entering the Pringles competition? Let us know in the comments below.