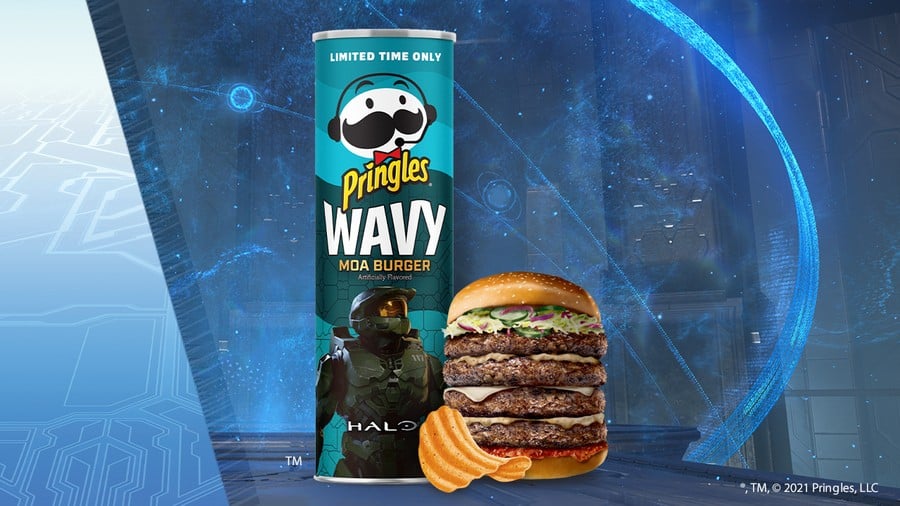 Halo Infinite may be a while off, but that hasn't stopped Master Chief from making the rounds, as our favourite Spartan is now partnering with Pringles for a special Moa Burger flavour for an unspecified limited time.
As announced by the official Halo Twitter account, the limited-edition Pringles appear to only be available in Walmart as of now, meaning only US citizens will be able to get their hands on the new delicious flavour. The tube even has some lovely Halo artwork to accompany it.
For those that don't know, Moa are giant bird type creatures found in Halo: Reach, so if you've ever wondered what one tastes like, now is the perfect opportunity to pick up a tube and find out. It seems pretty random, but maybe it could be hinting towards some form of Reach tie-in during Infinite? Only time will tell.
Will you be picking up the Pringles Moa Burger flavour? Let us know in the comments below.
[source twitter.com]