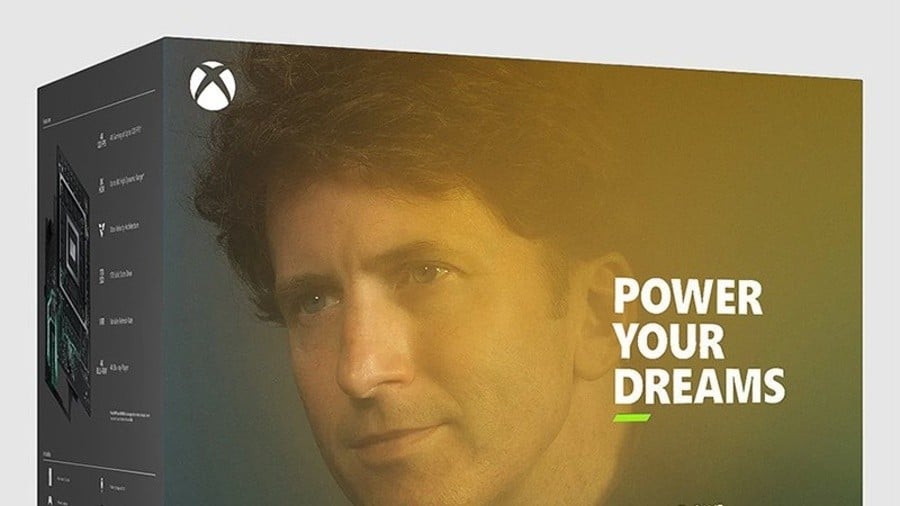 Now that Bethesda is operating under Microsoft, there are a lot of fans wondering what might come next. Apart from 20 Bethesda titles coming to Xbox Game Pass today, the possibilities are pretty much unlimited.
Xbox's very own Aaron Greenberg decided to kick things off by sharing an image of the Xbox Series X packaging with the face of Bethesda's Todd Howard on it, and joked about working it into the next packaging update.
Xbox social media manager Josh Stein responded to the same tweet saying that this packaging would probably sell out. Another request was for a Hugo Martin (DOOM, id Software) version.
The original creator of this Xbox Series X packaging concept art is actually Fred Wood (@thatsmytrunks) - who has also made a box featuring the Doom Slayer on it. Greenberg shared another design not long after the original tweet, showing off Phil Spencer as Doom's lead:
While this is all one big joke, would you like to see team Xbox perhaps release some limited-edition or themed packaging for its Xbox Series X|S? Would you buy an Xbox (again) with Todd Howard's face on it? We probably would...
[source twitter.com]