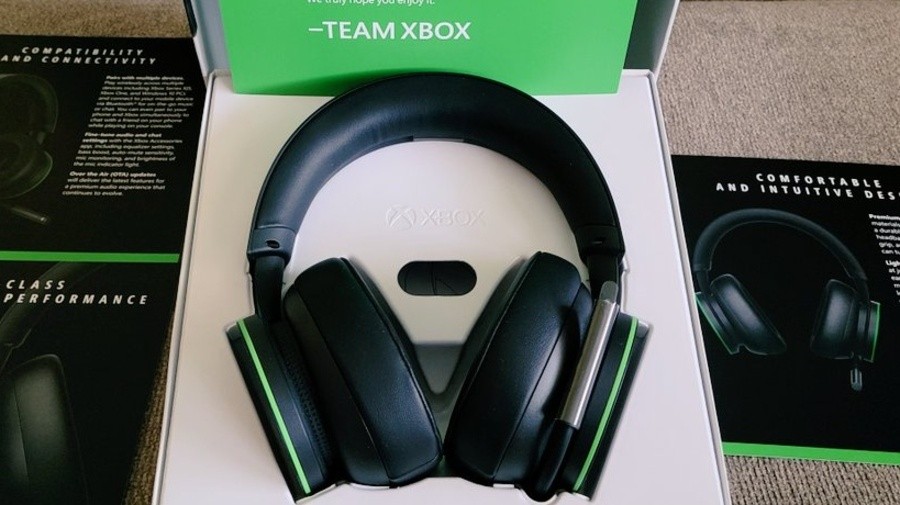 To promote next week's release of the official Xbox wireless headset, Microsoft is sending it out to influencers.
The world's "first gamerscore millionaire" and Twitch streamer, Stallion83, has taken to Twitter to thank Xbox for sending him the new headset a week ahead of its launch. At the very least, it provides a look at it in a more natural environment.
Microsoft's message in the photo above states the following:
"Hello from Seattle! Congratulations on being one of the first people to receive the all-new Xbox Wireless Headset, which delivers best-in-class audio and chat performance, comfortable and intuitive design, and unique experiences that are tailored to you. It represents the work and dedication of many Engineers, Designers, Researchers, Marketers, and more. - Team Xbox "
As can also be seen above, the headset Microsoft sent to select individuals comes with a wooden stand with the person's respective gamertag on it. In a reply, Geek Made Designs confirmed it was responsible for these stands that a few "lucky ducks" got early.
It says it's now working with Xbox to see if it can offer this stand through the design program:
"We are working with the Xbox team to see if we can offer them through the "Designed for Xbox" program so stay tuned."
When Xbox's wireless headset arrives on 16th March for £94.99 / $99.99, it will be compatible with your Xbox Series X|S, Xbox One and Windows 10 PC. Will you be getting this headset? Have you already pre-ordered it? Tell us below.
[source twitter.com]