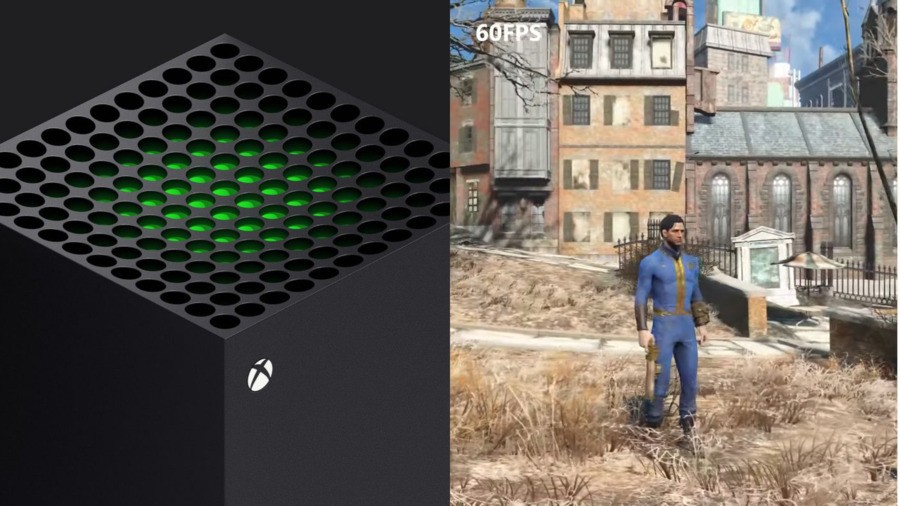 We're still waiting for Microsoft to roll out the feature on Xbox Series X|S that will double the framerate of select backwards compatible titles. When this enhancement does arrive, certain older titles will be able to jump from 30FPS to 60FPS and even from 60FPS to 120FPS.
Xbox Series X|S director of project management, Jason Ronald, last month confirmed fans would be hearing more about this feature at some point this year, and now, there are rumours circulating that it could be happening next week.
It all stems from a Spanish tech YouTuber, known as ElAnalistaDeBits, who apparently has something exciting to share with Xbox fans on 17th February (that's next week). In the same tweet, they go on to thank Xbox for the early access.
"On February 17, Xbox fans are going to have some very interesting content on the channel. I can't say more until that day. Thanks to Xbox for giving me early access so I can prepare my coverage in advance!"
This was followed with a similar comment from the same individual on a Spanish forum. In this, they added they were confident the details would leak beforehand while restating how it's "top" information about the Xbox Series X|S.
"Until February 17 at 6:00 p.m. I cannot speak, but it will surely leak earlier due to the bulk of days left. But come on, I think it is VERY top for Xbox Series."
If you look at this YouTuber's channel, you'll see it's filled with performance and graphical analysis videos, which explains why so many now think it could be tied to double frame rate enhancements for BC titles. One of the most recent clips uploaded is an Xbox X|S and PC comparison of The Medium, for example.
This has now got a lot of people thinking we'll be seeing more of the double the framerate feature next week. What do you make of all this? Leave a comment down below.
[source reddit.com]