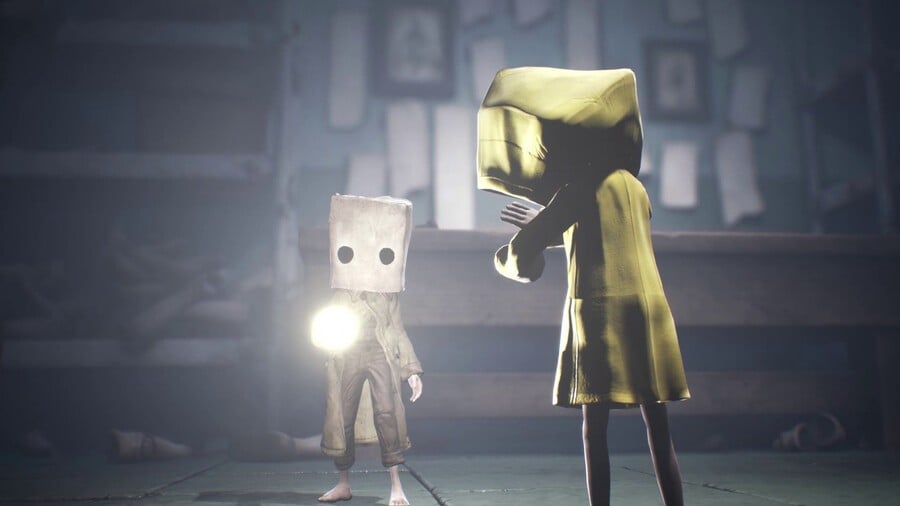 The horror is upon us as Little Nightmares II arrives on Xbox One this week. Critics have already had their fill of the game, as they've delivered their thoughts on the latest entry in the franchise.
Here at Pure Xbox, we really enjoyed our time with the game, which often felt very much like a love letter to classic horror cinema. However, we found the combat sections of the game to be roadblocks in an otherwise excellent experience.
Other reviews seem positive as well, highlighting Little Nightmares II as a worthy sequel:
"One of my favorite things about the first game was being introduced to a bizarre world and trying to determine Six's place in it. It's ambiguous enough to allow for multiple interpretations, and Little Nightmares II continues to invite speculation. There are new elements to consider, but I was still left with an abundance of questions after its shocking ending."
"Although some of its most pulse-pounding moments are held back by frustrating depth-of-field and lighting issues, Little Nightmares 2 is a cinematic, more action-packed take on the formula. While some of its design issues frustrated me more than the first game, a majority of the changes made are still improvements."
"Certain combat encounters and high stakes moments can become troublesome and do provide occasional road blocks which prevent the game from reaching its full potential. As it stands though, Little Nightmares II is a thrill ride filled with visually striking moments of pure nightmare fuel, which may invite you to leave your lamp on for the foreseeable future."
IGN (7/10)
"Little Nightmares 2 is every bit as black, bleak, and eerily beautiful as the original. It's also just as brief, and although the reintroduction of the Six character as an AI-controlled co-op partner ultimately serves the story well, she's not used as a vehicle to take the game's puzzle-solving and stealth to interesting new places, which seems like a real missed opportunity."
"Little Nightmares II is worth experiencing for its art direction alone, although its hand cramping controls can be an obstacle at times. The title relies far too heavily on trial and error, which frustrates, but many of its encounters will live with you long after the credits roll, and so it's successful at creating a lasting impression."
Little Nightmares II is currently sitting at a 78 on Metacritic for its Xbox One score, but no doubt that will change as more reviews arrive over the next few hours. All in all, a solid horror title to pick up and play.
Will you be picking up Little Nightmares II? Let us know in the comments below.