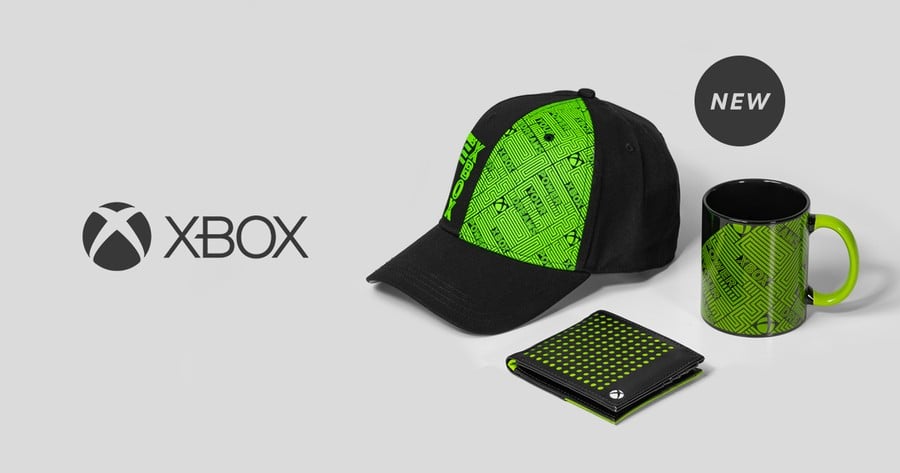 Numskull Designs has today unveiled its latest range of official Xbox accessories.
The most recent additions to the lineup are a Core Ceramic Mug, Core Wallet and Core Snapback - available to purchase across the UK and Europe - with more details available at the official Numskull website.
Here are some details about each of the new products:
Official Xbox Merchandise - Mug
On the hunt for the perfect drinking vessel to game with? Then gear up and relish your next tasty hot beverage while you play with this awesome mug! Complete with an exclusive 'Xbox Core' design, this premium ceramic mug is a must-have for die-hard fans!
Official Xbox Merchandise - Wallet
Make your friends green with envy with this awesome Xbox Core wallet! Boasting a multitude of spacious compartments, you can store your coins, notes and cards with ease—or simply keep it aside as a neat gaming collectible! Made of durable premium quality materials, its design echoes that of the next gen Xbox Series X consoles, with several logos and green designs throughout. Keep this in your pocket and you'll never leave gaming behind.
Official Xbox Merchandise - Snapback
Add to your arsenal of pro-gamer accessories with this awesome 'Xbox Core' snapback. Featuring a slick design with premium rubber 'XboxCore' details, this super stylish cap looks good on anyone's head. Whether you're wearing it out and about or just playing games at home, this is a must-have accessory for gamers!
As previously mentioned, you can find more details about each of these new products over at the Numskull website, which also contains many other formerly released accessories such as gaming lockers, USB-C cables and gift sets.
Interested in any of these? Let us know down in the comments section below.
[source numskull.com]