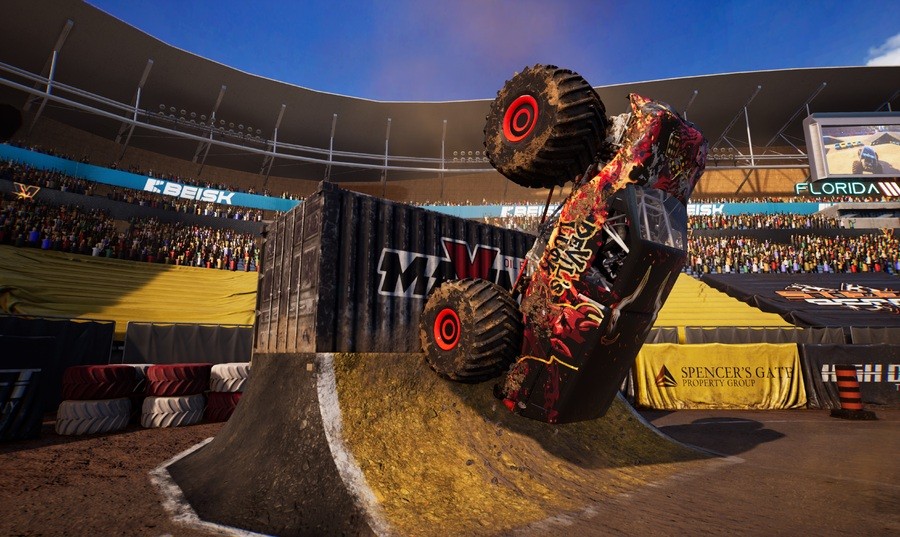 Having arrived on Xbox One late last year, Monster Truck Champions is coming to Xbox Series X|S on March 11th.
The next-gen version will bring across all the fan-favourite content, including the the cars, tracks, and events, and packages it all together with 4K visuals and 60 frames per second support.
There's no word on whether a free upgrade path will be available as of yet.
Racers are always some of the best looking games on the Xbox Series X|S, as proven by some great examples such as Dirt 5 and Forza Horizon 4. Hopefully Monster Truck Championship follows the same tradition.
Will you be driving into action when Monster Truck Championship launches on Xbox Series X|S? Let us know below.
[source twitter.com]