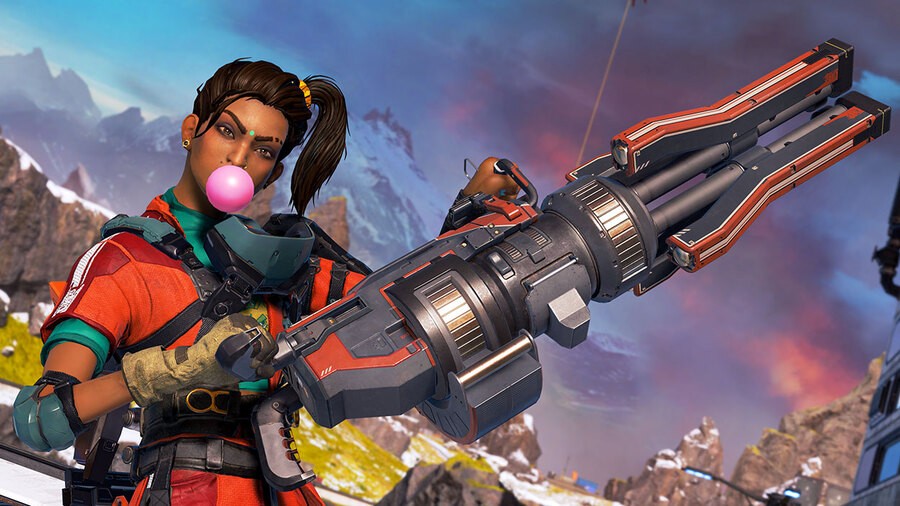 It's time for another round of Pick One! This week, to celebrate Microsoft's recent announcement that all free-to-play Xbox games will soon longer require Xbox Live Gold, we're taking a look at some of the best examples.
From Apex Legends to Call of Duty: Warzone, there are some definite standout titles amongst the bunch, but which is your favourite out of all of them? Remember, you can only pick one!
Apex Legends
Conquer with character in Apex Legends, a free-to-play Battle Royale shooter where legendary characters with powerful abilities team up to battle for fame and fortune on the fringes of the Frontier. Master an ever-growing roster of diverse Legends, deep tactical squad play, and bold new innovations in the next evolution of Battle Royale.
Call of Duty: Warzone
Welcome to Warzone, the massive free-to-play combat arena from the world of Modern Warfare®. Drop in, armor up, loot for rewards, and battle your way to the top.
Destiny 2
Dive into the free-to-play world of Destiny 2 to experience responsive FPS combat, explore the mysteries of our solar system, customize your guardian with unique gear, and unleash elemental abilities against powerful enemies.
Fortnite
Fortnite is the completely free multiplayer game where you and your friends collaborate to create your dream Fortnite world or battle to be the last one standing. Play both Battle Royale and Fortnite Creative for FREE. Download now and jump into the action.
Hyper Scape
Hyper Scape™ is the one and only urban futuristic free-to-play battle royale where 100 contenders engage in first person close-quarters combat and fast-paced matches to become the next global superstar.
Neverwinter
Neverwinter is the premier Dungeons & Dragons MMORPG experience, featuring fast-paced combat and epic dungeons. Explore the vast city of Neverwinter and its surrounding regions, battle its many enemies, and be a part of Forgotten Realms history.
Phantasy Star Online 2
Phantasy Star Online 2 aims to provide a never-ending adventure that is always filled with fresh surprises. The action in this game is highly customizable, with jumps added to the series staple simple controls. Use one of gaming's most powerful character creators to design and customize your own character, sign up as an ARKS Operative, and begin your PSO2 adventure!
Roblox
Roblox is the ultimate virtual universe that lets you play, create, and be anything you can imagine. Join millions of players and discover an infinite variety of immersive worlds created by a global community!
Rocket League
Download and compete in the high-octane hybrid of arcade-style soccer and vehicular mayhem! Unlock items in Rocket Pass, climb the Competitive Ranks, compete in Competitive Tournaments, complete Challenges, enjoy cross-platform progression and more! The field is waiting. Take your shot!
Rogue Company
Rogue Company is the third-person tactical action shooter that puts the fate of the world in your hands. Suit up as one of the elite agents of Rogue Company, each with their own individual set of skills, and go to war in a variety of different game modes.
Spellbreak
Spellbreak is a multiplayer action-spellcasting game where you unleash your inner battlemage. Master elemental magic to fit your playstyle and cast powerful spell combinations to dominate other players across the Hollow Lands.
Warframe
They were called Tenno. Warriors of blade and gun – Masters of the Warframe armor. Those that survived the old war were left drifting among the ruins. Now they are needed once more.
World of Tanks
World of Tanks is a global online multiplayer free-to-play game dedicated to tank warfare in the mid-20th century. Custom built for Xbox, World of Tanks features realistic vehicles and environments, enabling players to command history's most powerful tanks and experience combat on Xbox like never before.
Let us know which of these free-to-play games is your favourite below.