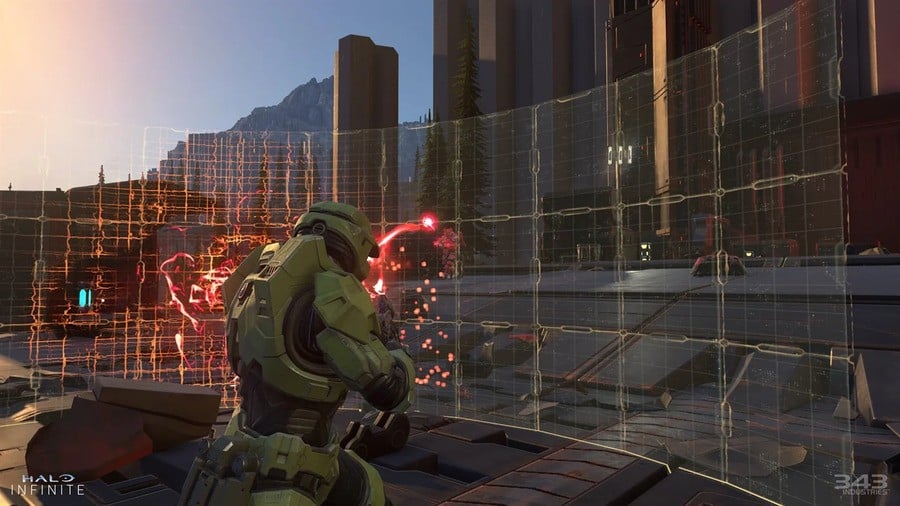 As we've already noted today, Halo Infinite developer 343 Industries has provided an update on the development of the game, with the "sandbox" team revealing that all of its launch content is now in-game and being played daily.
The "sandbox" element refers to "all of the vehicles, equipment, weapons, and objects that the player will interact with" as well as" all of the player systems and 'verbs' like jump, run, health values, shield recharge times, etc."
"We have everyone fixing bugs on our launch content and some exciting efforts kicking off for future updates – like new vehicles, equipment, etc. But we're pretty much playtesting a ton and looking for ways to polish and improve everything. All of our launch content is in-game and being played daily but it takes a strong effort to get something from 90% to a full 100% ship quality.
So, we are pushing hard to squash bugs and tune our toys so they are in a good spot as we get closer and closer to launch (and public flighting before that). Additionally, we are taking time to evaluate the visuals of certain sandbox items with the goal of ensuring everything is landing the way the art directors envisioned."
The latest "Inside Infinite" blog update on the Halo Waypoint website talks in-depth with the sandbox team about what they're working on, from vehicles to weapons and much more. It's definitely worth a read!
Do you think Halo Infinite will still make its Fall 2021 release date? Give us your thoughts below.
[source halowaypoint.com]