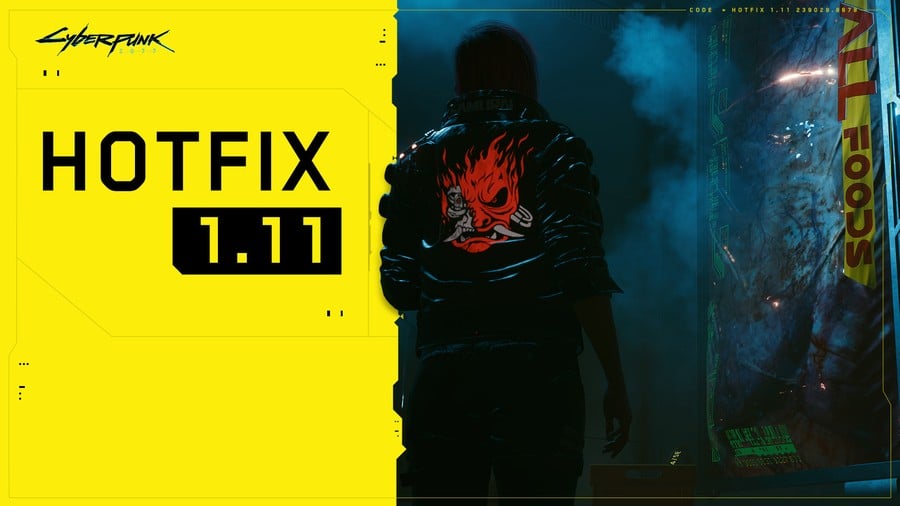 Here we go again! CD Projekt Red has just released the latest update for Cyberpunk 2077 in the form of Hotfix 1.11, which serves to address two issues that appeared following the release of Patch 1.1 last week.
Specifically, here's what you can expect from the hotfix:
---
This update addresses two issues that appeared after Patch 1.1:
Item randomization has been restored to the previous state.
The save/load loot exploit will be investigated further.
A bug in Down on the Street quest has been fixed.
It occurred for some players during a holocall with Takemura, when using a save made on version 1.06 with Down on the Street quest in progress at "Wait For Takemura's call" objective. After loading such a save on version 1.1, the holocall would lack dialogue options and block interactions with other NPCs.
---
As with most updates so far, it appears to be another fairly large download - we've seen reports of 13.1GB on Xbox One - but at least that pesky Takemura holocall bug will now (hopefully) be a thing of the past!
Have you downloaded the hotfix yet? Give us your thoughts on the patch notes below.