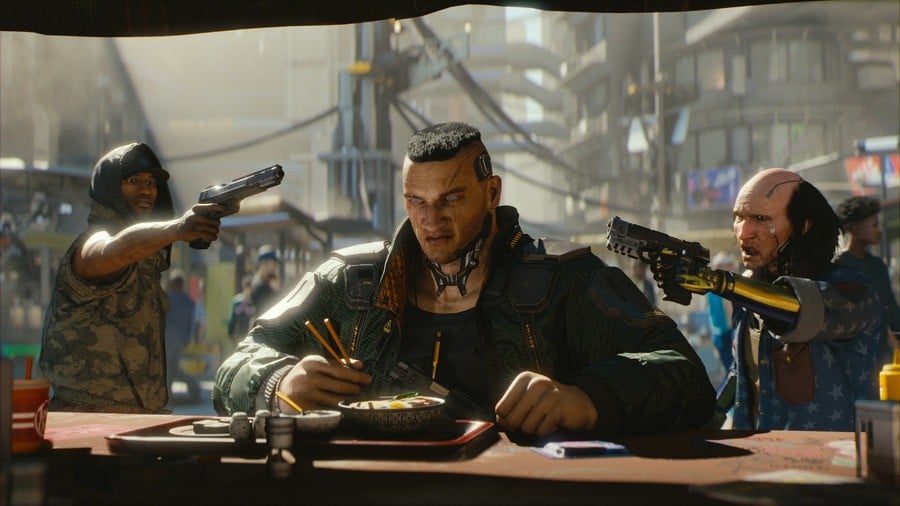 Things keep getting worse for CD Projekt, now facing another lawsuit over the launch of Cyberpunk 2077.
An announcement on its investor website shows a new lawsuit has been filed in the US over "Market Abuse Regulation", to which the publisher has stated it "will undertake vigorous action to defend itself against any such claims". The filing suggests that the publisher intentionally knew about the game's quality and hid its true nature before release.
This will be the second lawsuit the company has faced over Cyberpunk 2077's launch, both specifically related to poor performance on last-gen consoles. The first was filed this past December, which the company also stated it would take "vigorous" actions against at the time.
CD Projekt posted a video last week which gave some insight into the intended roadmap for the game. A new update is scheduled to arrive in the next few days with a larger one coming next month, and the next-gen patches for Cyberpunk 2077 are currently expected in the second half of 2021.

How are you finding Cyberpunk 2077 a month after launch? Let us know in the comments below.
[source cdprojekt.com]