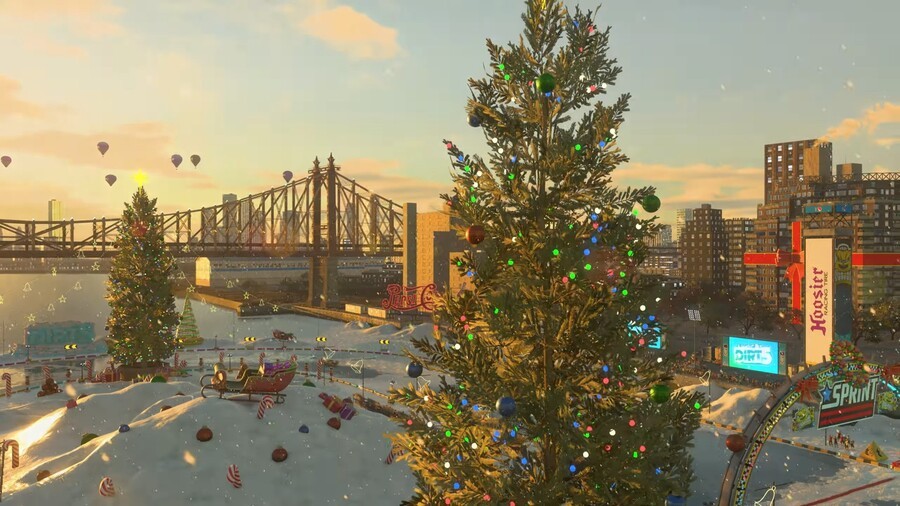 Welcome to the weekend, and happy Boxing Day! We're sure many of you will have received new games (and possibly even consoles) to play with this weekend, but just in case you're looking for something new, there are still well over 800 games discounted as part of the Xbox Countdown Sale until January 3rd!
Here's what we're playing over the next couple of days:
Fraser Gilbert, News Editor
First of all, I hope everyone had a great Christmas! Now, it's time to get stuck into the games, and I'm planning to spend a lot more time with the fantastic Immortals Fenyx Rising this weekend, as well as finally checking out Dirt 5's new free "Snow Limits" content pack, which features loads of cool goodies.
I've also had my eye on some games in the sale, so I might be spending some Christmas money! Saints Row: The Third Remastered is one I'm eagerly interested in, and despite not being a massive fighting game fan, the Mortal Kombat 11 update for Xbox Series X is looking too good to pass up!
Have a great (and chilled out) weekend, folks.
Daniel Hollis, News Reporter
Now that I've gorged myself stupid over the last few days, I'm looking to relax a bit over the Christmas break with some video games. Since I got Immortals Fenyx Rising and Cyberpunk 2077 for Christmas, I'll most likely jump between them. I've heard nothing but good things about Immortals, and as a massive fan of the Zelda series, it's right up my alley.
Outside of this, since I can't be with friends at the moment, I'll be hooking up with some mates on Fortnite to try more of the community created modes. We've had a blast seeing some of the crazy inventions players have made and it's made a nice change from the competitive headset we've had on for most of the year.
Enjoy the Christmas break, guys!
Liam Doolan, News Reporter
I'll admittedly be spending most of the holidays in Night City this year. Sure, it's probably not the friendliest place to hang out, but now seems like the perfect time. Cyberpunk 2077 has also had quite a lot of patches since it launched earlier this month, so hopefully it's improved since I last played it.
Apart from this, I'm planning to spend some time with Halo: The Master Chief Collection and, of course, some quality time with my brand new Xbox Series X. Over the past few weeks, I've just been booting up a bunch of backwards compatibility titles and admiring their performance on Microsoft's new console hardware - so I guess I'll continue this over the next few days.
Happy holidays, everyone!
Which Xbox games will you be playing this weekend? Let us know in the comments.