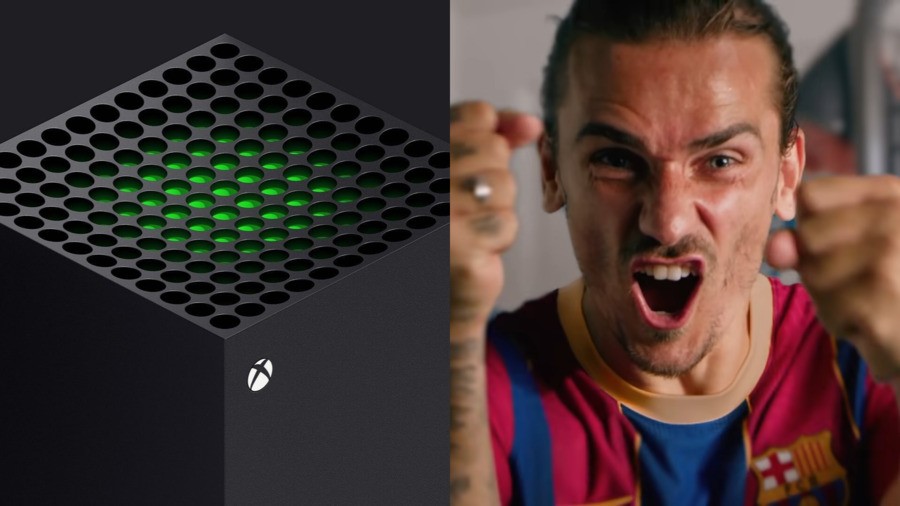 We've seen a few celebrities receiving custom Xbox Series X consoles over the past couple of months such as the music star Deadmau5, and now footballer Antoine Griezmann is the latest to join the list.
Like Deadmau5, the current Barcelona forward and former World Cup winner's Series X is inscribed with his name at the top next to the power button, with the "power your dreams" tagline included below.
Griezmann is known for a being a big gamer, and he's particularly a big fan of football (soccer) games, semi-regularly posting screenshots of his Football Manager and eFootball PES progress on social media for the world to see.
What do you think of the custom design? Give us your verdict in the comments below.