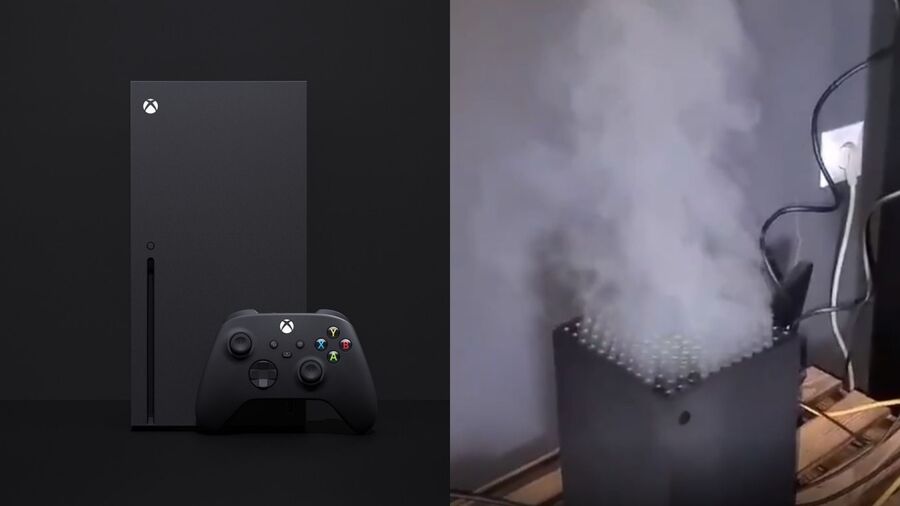 Update (Wed 11th Nov, 2020 23:30 GMT): Twitter account Xbox Studio has posted a video showing how this effect could easily be faked using a vape or e-cigarette, so it looks like this could just be a hoax.
However, in response, Microsoft has provided the following statement to Eurogamer:
"We take all product safety reports seriously and our products meet or exceed industry standards. We are in the process of investigating further."
The official Xbox Twitter account has also tweeted this:
---
Original story (Wed 11th Nov, 2020 11:00 GMT): Uh oh. Following the global launch of the Xbox Series X yesterday, a very small handful of owners have taken to social media to report that their consoles are apparently emitting smoke from the top vent.
There's been a lot of doubt as to whether these videos are real or faked, but considering that we've now got three separate reports of the same issue, we're willing to believe them a little more.
For starters, here's what we've come across on social media so far:
That last report is from a Polish Xbox fan, who says that the smoke appeared after just a minute-or-two of use while browsing the dashboard, noting in a reply that they "just wanted to highlight the problem."
We'll keep an eye out for any additional reports about this, but rest assured this appears to be an extremely isolated issue (if it's even real), so we don't suggest getting in a panic about your own brand-new Series X!
What do you make of this? Give us your thoughts down in the comments below.