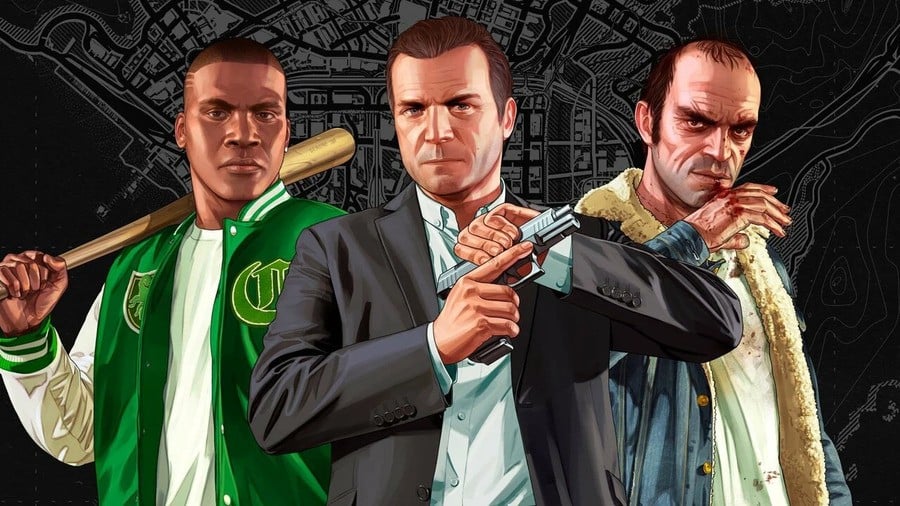 It's time for another round of Pick One! This week, we're finally looking back at the rich history of the Grand Theft Auto series on Xbox, Xbox 360 and Xbox One, which started all the way back in 2003.
GTA titles have always been highly rated, but which is your favourite game? Remember, you can only pick one!
Let's take a look at what we're working with:
Grand Theft Auto III (2003)
The hugely successful, highly controversial Grand Theft Auto franchise moves into three dimensions in the dark and seedy underworld of Liberty City. With the freedom to go anywhere and jack anyone, Grand Theft Auto III puts the dark, intriguing and ruthless world of crime at your fingertips, if you have enough guts to take it.
Grand Theft Auto: Vice City (2003)
They were understandably nervous about his re-appearance in Liberty City, so a trip down south seemed like a good idea. But all does not go smoothly upon his arrival in the glamorous, hedonistic metropolis of Vice City. He's set up and is left with no money and no merchandise. Sonny wants his money back, but the biker gangs, Cuban gangsters, and corrupt politicians stand in his way. Most of Vice City seems to want Tommy dead. His only answer is to fight back and take over the city himself.
Grand Theft Auto: San Andreas (2005)
Five years ago, Carl Johnson escaped from the pressures of life in Los Santos, San Andreas, a city tearing itself apart with gang trouble, drugs and corruption. Now, it's the early 90's. Carl's got to go home, but his family has fallen apart and his childhood friends are heading towards disaster. To make matters worse, he's just been framed for homicide.
Grand Theft Auto IV (2008)
What does the American Dream mean today? For Niko Bellic, fresh off the boat from Europe, it is the hope he can escape his past. For his cousin, Roman, it is the vision that together they can find fortune in Liberty City, gateway to the land of opportunity. As they slip into debt and are dragged into a criminal underworld by a series of shysters, thieves and sociopaths, they discover that the reality is very different from the dream in a city that worships money and status, and is heaven for those who have them and a living nightmare for those who don't.
Grand Theft Auto V (2013)
When a young street hustler, a retired bank robber and a terrifying psychopath find themselves entangled with some of the most frightening and deranged elements of the criminal underworld, the U.S. government and the entertainment industry, they must pull off a series of dangerous heists to survive in a ruthless city in which they can trust nobody, least of all each other.
Let us know which of these Grand Theft Auto games is your favourite below.