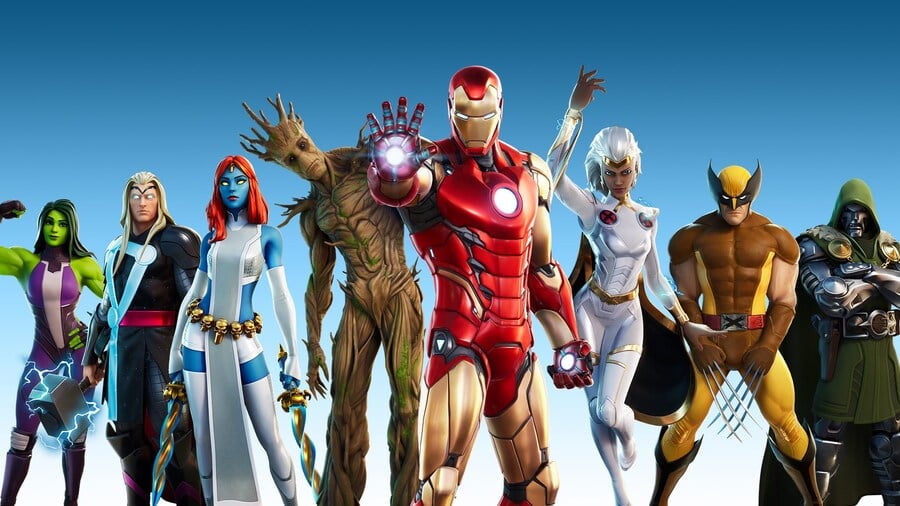 The ultra popular free-to-play battle royale Fortnite is one of the games being 'Optimised for Xbox Series X|S' at launch, and Epic Games has now revealed more details about what players can expect from the next-gen version.
On Xbox Series X, you can look forward to 4K resolution at 60 frames per-second, while Dynamic Visuals and Physics will provide a more dynamic and interactive world with grass and trees responding to explosions, enhanced fluid simulations for smoke and liquid (cooler-looking smoke and liquid effects), and all-new Storm and cloud effects.
The lower-cost Xbox Series S gets "most" of these visual enhancements, but will run at 1080p resolution at 60 frames per-second instead of the 4K supported by the Xbox Series X.
Thanks to improved loading performance, you'll also be able to jump into matches faster than ever before, and local split-screen play will now support 60 frames per-second as standard on both systems.
Naturally, you'll still be able to take advantage of crossplay on Xbox Series X|S too, and cosmetics and progression will seamlessly transfer over from the Xbox One, ensuring you don't lose any of those precious skins!
Looking forward to these Fortnite improvements on Xbox Series X|S? Let us know below.