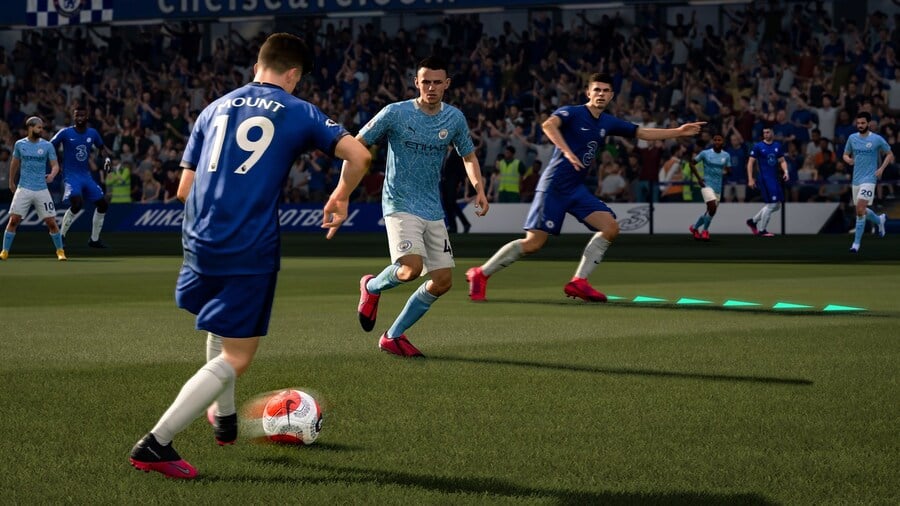 Welcome to your weekly Xbox roundup! It's a bit of a quieter few days for major releases, but we've still got some eye-catching titles on the way including FIFA 21, Nickelodeon Kart Racers 2, RIDE 4 and Ikenfell.
Let's take a look at the full list of upcoming games below:
---
Nickelodeon Kart Racers 2: Grand Prix (Oct 6): "Nickelodeon Kart Racers is back and we're kicking it into overdrive! In Nickelodeon Kart Racers 2: Grand Prix, you can select from 30 playable racers and 70 team members to assemble your ultimate pit crew."
9th Dawn III: Shadow of Erthil (Oct 6): "9th Dawn III is a huge 2D open world Role Playing Game and collectathon dungeon crawler packed full of adventure!"
Ministry of Broadcast (Oct 6): "Ministry of Broadcast is a narrative-driven cinematic platformer with a dark hybrid of Orwell's "1984" and the shine and glamour of modern reality TV."
Area 86 (Oct 7): "Welcome to Area 86, a physics-based escape room puzzle game. The secret space station AI has gone rogue, and it's your task to stop it!"
Skatemasta Tcheco (Oct 7): "Tcheco is back for another herculean journey on his shiny new skateboard. Survive bigger and crazier auto-scrolling stages as you smash and flip over everything that tries to stop Tcheco in his tracks!"
Ikenfell (Oct 8) (Xbox Game Pass): "A turn based-tactical RPG about a group of troublesome magic students. Use time-based combat mechanics to power your spells and block attacks..."
RIDE 4 (Oct 8) (Optimised for Xbox Series X/S): "Are you ready to live the best gaming experience that a motorcycle fan can get? RIDE 4 will spark your competitive soul with hundreds of bikes, dozens of tracks and a whole new level of realism."

The Watchmaker (Oct 8): "The Watchmaker is an action adventure game set in a strange steampunk world of giant clock mechanisms, where time has gone mad."
Aery - Sky Castle (Oct 8): "Aery - Sky Castle is a very unique flight game featuring a little bird that discovers an unknown world full of beauty and dreamy landscapes, little environmental riddles, and other surprises."
Smart Moves (Oct 9): "A puzzle with a strong roguelike feel. Different worlds with levels of increasing difficulty, sneaky monsters, unexpected obstacles, and great treasures await you."
The Survivalists (Oct 9): "A living world full of surprises, secrets and danger awaits in The Survivalists, an adventure-filled survival sandbox set in The Escapists universe."
FIFA 21 (Oct 9) (Optimised for Xbox Series X/S): "Whether it's on the streets or in the stadium, FIFA 21 has more ways to play than ever before - including the UEFA Champions League and CONMEBOL Libertadores."
Street Racer Underground (Oct 9): "Live the thrill of street racing in this fast-paced car game. Dodge the traffic, escape from the police and get the highest score."
Dark Grim Mariupolis (Oct 9): "A point-n-click adventure game set in a world that combines noir, Greek mythology, magic, mysticism, hopeless entourage of Greco-Roman Age of Decadence and stifling everyday routine."
Ben 10: Power Trip (Oct 9): "Put on the Omnitrix and transform into Ben 10's incredible aliens, as you adventure and battle through an action-packed 3D world. Take on some of the deadliest enemies Ben has ever faced in thrilling combat."
More details and screenshots for most of these titles are available over at Xbox Wire. Is there anything you're particularly looking forward to in this list? Let us know in the comments below.