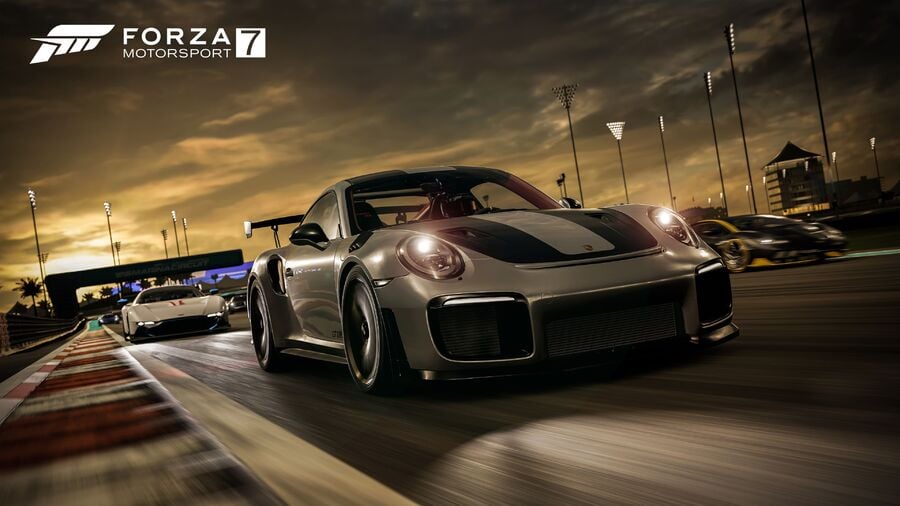 Welcome to the weekend! We're now just over four weeks away from the release of the Xbox Series X and Xbox Series S (!), but there's still plenty to enjoy on Xbox One in the meantime, including three more Free Play Days offerings this weekend, the usual set of weekly discounts and a brand-new batch of Xbox Game Pass titles!
Here's what we're playing over the next couple of days:
Fraser Gilbert, News Editor
I've been looking forward to the release of two new Xbox Game Pass titles this week in Brütal Legend
and Forza Motorsport 7, so hopefully I'll get to spend some time with these over the weekend. I actually own Brütal Legend on disc already, but my Xbox One disc drive is bust, so now I can finally play it via back compat again!
The other game I'm putting a lot of time into at the moment is NHL 20. I've got a long-running Franchise Mode save that is starting to get interesting as I approach the end of the season, so I'm trying to grind through those final few games to make the playoffs. NHL 21 will have to wait for now!
Have a good weekend, folks.
Liam Doolan, News Reporter
I think like many other Xbox fans, I'm still coming to terms with Microsoft's ZeniMax acquisition for a cool $7.5 billion. To help continue the celebrations, this weekend I'll be playing DOOM Eternal (thanks, Xbox Game Pass). I'm also still chipping away at Skyrim - I got this one on sale a while ago, well before the big news.
Apart from this, it's time to finally try out Forza Motorsport 7 now that it's been made available on Game Pass. I've been playing this particular series since the original game was released on Xbox. Obviously, back then, Forza Horizon wasn't a thing. Any extra time will likely be allocated to the campaign in Star Wars: Squadrons.
Enjoy your weekend, everyone!
PJ O'Reilly, Contributing Writer
Hello. I did it, guys, I went and downloaded Destiny 2 and its Shadowkeep and Forsaken DLCs on Xbox Game Pass. I've already been through the whole thing on PC, hundreds of bloody hours of it, but here I am, back at square one with a brand new guardian in a desperate race to complete as much content as possible before Beyond Light drops with the Series X on launch day. My wife and kids have packed up and left me, but I'm already approaching a power level of 1000 so it's quite hard to care right now to be honest.
Elsewhere, if I ever take a break from shooting Unstoppable Ogres and Overload Lord's Eyes, I've also got Forza Motorsport 7 prepped and ready to go. It's a game that my old PC really struggled with when it first released back in 2017, so I'm looking forward to returning to the fray with this Xbox One X Enhanced version some time soon. Now, where did I put my Pluperfect Auto Rifle?
Which Xbox games will you be playing this weekend? Let us know in the comments.