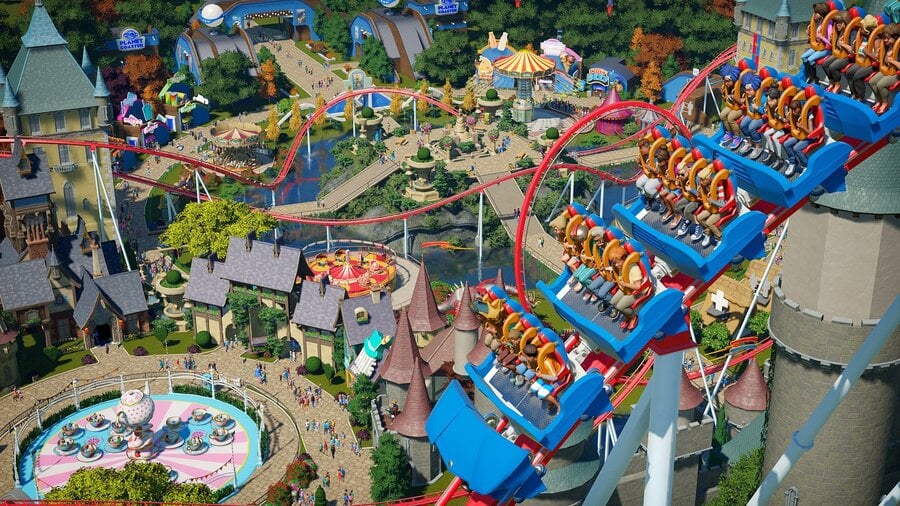 Frontier Developments has confirmed today that Planet Coaster: Console Edition is the latest entry into the Xbox Series X and Xbox Series S launch lineup, arriving alongside the two systems on November 10th.
The game, which will also be available for Xbox One on the same date, is an extension of the highly popular PC sim, allowing you to bring your theme park design ideas to life with easy-to-use tools, manage all aspects of your expanding empire, and harness the world's best creations in the Frontier Workshop.
Planet Coaster: Console Edition will also have a pre-order bonus, as detailed below:
"Those that pre-order Planet Coaster: Console Edition or Planet Coaster: Deluxe Edition at participating retailers will receive Oswald's Magnificent Machine. This remarkable, one-of-a-kind ride designed by Planet Coaster impresario Oswald B. Thompson, was his first coaster creation and embodies all the fun and excitement Oswald strives to achieve in his parks."
You'll be able to pick up the standard edition of Planet Coaster: Console Edition for £39.99 / $49.99, while the Deluxe Edition (with 18 new rides and coasters) will be available for £49.99 / $59.99.
Planet Coaster also supports Smart Delivery, allowing you to buy the game once and play it across Xbox One, Xbox Series S and Xbox Series X at no extra charge.
Will you be building the park of your dreams with Planet Coaster next month? Let us know below.
[source pushsquare.com]