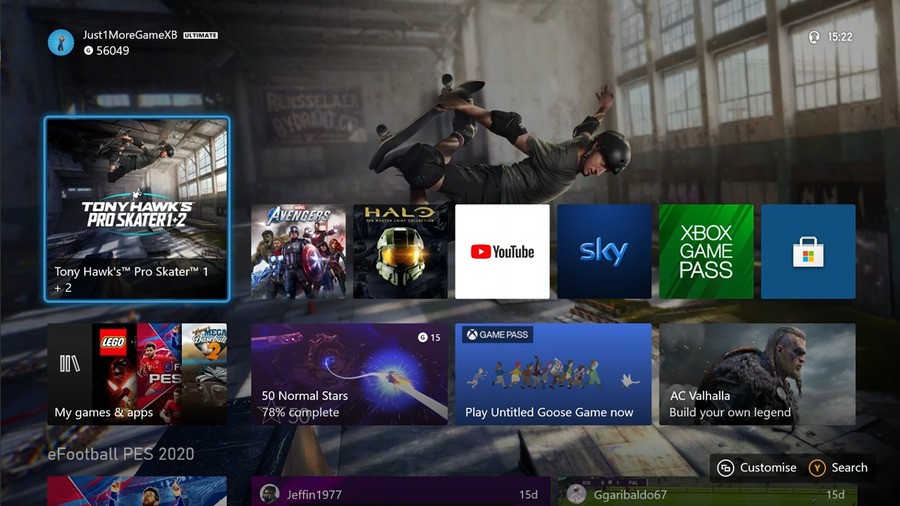 The Xbox One October 2020 update has now begun rolling out to all users, and it's a big one this month, with a "fresh look and feel" being applied to the user interface ahead of the Xbox Series X and Xbox Series S launch in November.
Specifically, you'll now notice that Microsoft has made changes to tile shape, fonts, and focus indicator across the experience, along with performance improvements and some quality-of-life design changes.
Additionally, everyone can now take advantage of the Profile Themes feature, which allows you to customise your profile with various Themes, including some brand-new ones that are based on the new consoles.
The update also includes a new sign-in experience that features some updates tailored towards new users, along with language support for Czech, Greek, Hungarian and Slovak.
You might have experienced a lot of this already if you're part of the Xbox Insider program, but for everyone else, this is your chance to try out the new Xbox Series X|S interface before those consoles arrive next month.
Have you received the update yet? What are your thoughts? Let us know below.