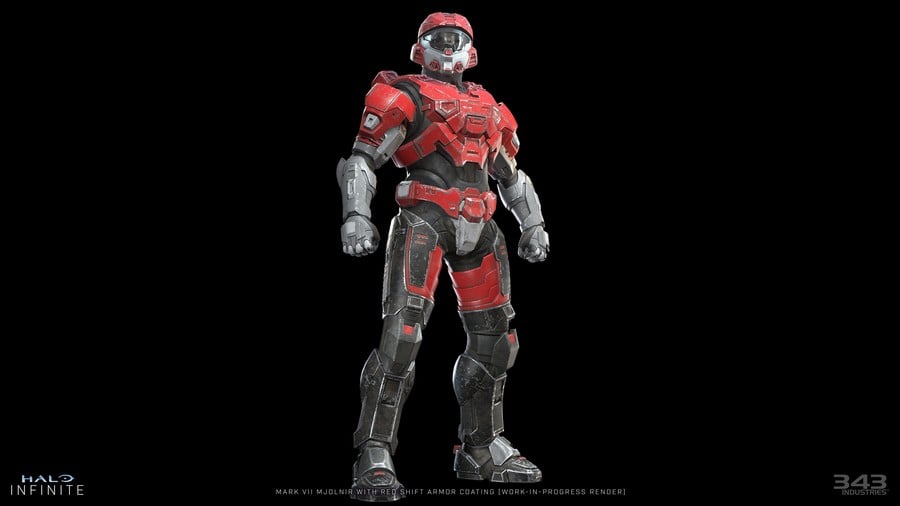 343 Industries unveiled a brand-new 'armor coating' system coming to Halo Infinite in a Waypoint blog earlier this week, and so far it's drummed up quite a bit of controversy to say the least!
So, what's all the fuss about? Firstly, here's how 343 describes a 'coating' in the game:
"A seven-layer shader that allows us to put any artist-authored color, material, or pattern into seven channels and apply it to in-game items like weapons, armor, and vehicles."
This new system means that coloration, materials and patterns will now be baked into the coating, taking the place of the primary/secondary armour colour customisation found in prior games.
In response, fans have been taking to social media to express their displeasure, with some asking 343 to reconsider the decision and bring back the primary/secondary colour customisation feature ahead of Halo Infinite's release.
In the blog, 343 pointed out that it was aware some fans might be disappointed by the decision, but explained that moving away from the old colour system would benefit the game moving forward.
"While we understand that many players are fond of the previous color system, we're very excited about the breadth and scope of armor, weapon, and vehicle customization options that will be available in Halo Infinite because of the coating system."
343 community manager John Junyszek also addressed some MTX concerns on Twitter, confirming that while some customisation items (including coatings) will be offered as microtransactions, there will be "all kinds" that can be earned in-game and as special rewards, and that the new coatings will "allow for better player expression."
"We're not sitting around thinking of ways to take things away from players - no developer is. We're focused on building systems that can allow for better player expression. Yes, that required a tough call in this case, but we are excited by the system's overall potential."
How are you feeling about Halo Infinite's new armor coatings? Let us know down below.
[source halowaypoint.com, via twitter.com]